How many times have you thought your home could look a lot nicer if you had the money to spend on improvements? It could've been more than a few times, but you just mightn't have the budget for it. With the right home improvement ideas, though, it's quite affordable.
You wouldn't have to spend through the roof to make your home look nicer. It's just a matter of putting in a little bit of work and elbow grease, and you could have a home that looks brand new because of it.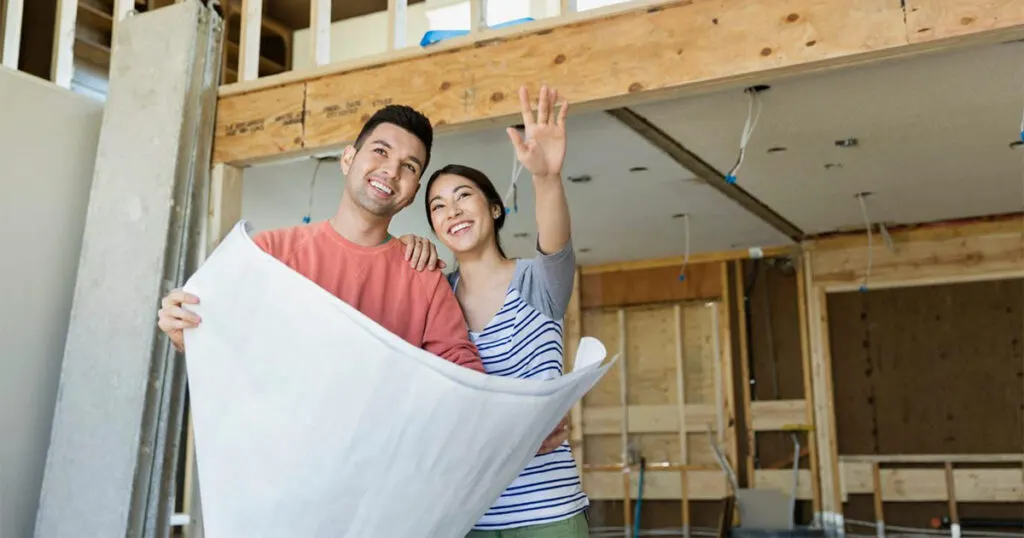 Home Improvement Ideas: 3 Quick Options
1. Give It A Yellow Glow
The lights in your home – and outside your home – make a massive impression on how everything looks. That goes beyond the light fixtures and style, though. The light bulbs themselves play more of a role than you'd expect. They help set the mood and create an atmosphere. Go for something relaxing with these.
A yellow glow is shown to be more relaxing and comforting than anything bright and harsh. It's easier on the eyes and helps you get more comfortable when you're at home. All you'd need to do is pick up a few new light bulbs, and you're good to go.
2. Declutter
The more cluttered your home is, the less comfortable and visually appealing it'll be. It could even be harder to get around. If you have a lot of belongings, it's worth considering which of them you actually want and use. Anything you don't use and don't want anymore could be worth getting rid of.
Declutter as much as you can. You don't necessarily have to throw all of these away. If you know you'll want them in the future, consider putting them into storage for the time being. SecureSpace self storage is a great choice when you're doing this.
3. Get Plants & Flowers
As great as decluttering is, sometimes it's worth adding to your home instead of removing. That doesn't have to mean a major addition to your property. Instead, getting a few minor bits and pieces can be more than worth it. Plants and flowers are the most notable of these.
These add a distinct visual appeal that helps tie a room together. Then there's how much they can impact your home's air quality. They'll filter things out and make your home's air much healthier. You'll end up with a healthier, better looking home because of it.
Add in how much these can help with your mental health, and a few plants and flowers would be great.
Home Improvement Ideas: Wrapping Up
You don't have to blow the bank to make your home look nicer. It could be quite affordable, as long as you're willing to put even a little bit of work into it. All you'd need are the right home improvement ideas, and you'll have a nicer-looking home. You could even get most of them done in a weekend.
Why not put a little elbow grease into it? With some time, your home could even look brand new because of it.