This page is dedicated to details and information about our luxury HipCamp site near Fort Collins, Colorado. Buckhorn Cliffs HipCamp is an incredible luxury getaway with amazing views and breathtaking adventure, relaxation, and peace.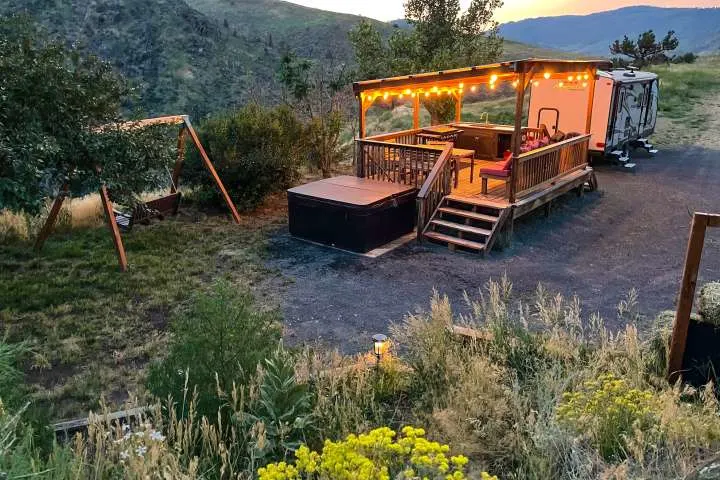 Private Colorado Land Access Near Fort Collins
When staying at Buckhorn Cliffs Luxury Camp, you'll have access to our secluded and private creek with waterfalls, swimming hole, fishing, and canyon views with 150ft rock formations towering overhead.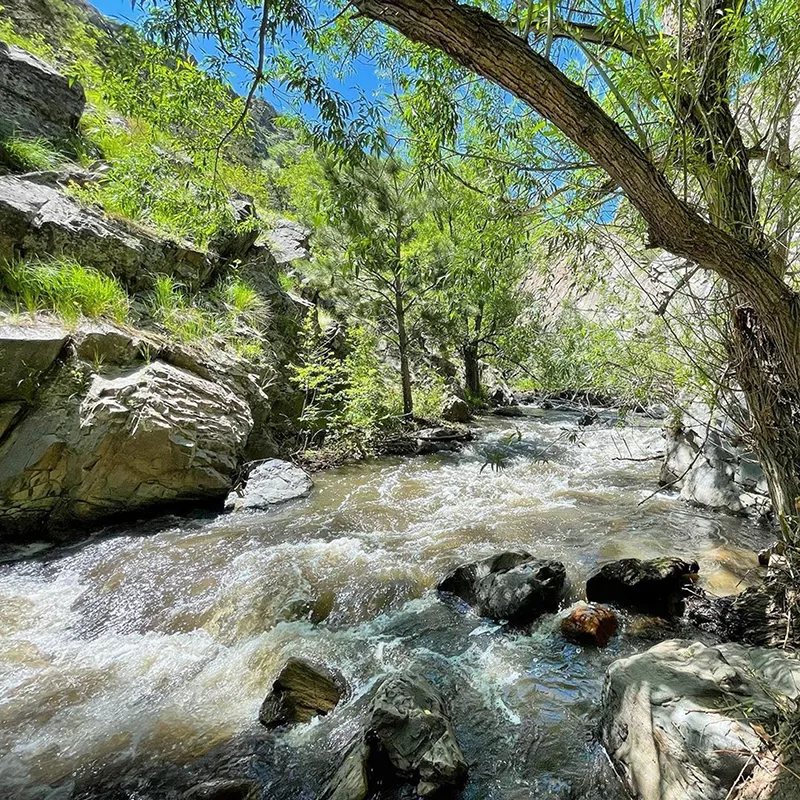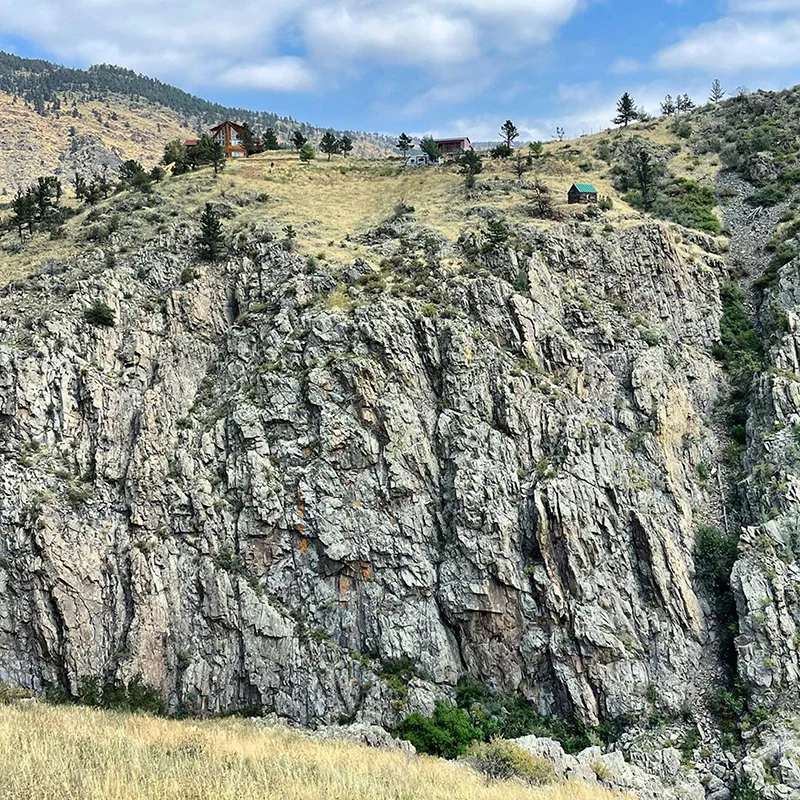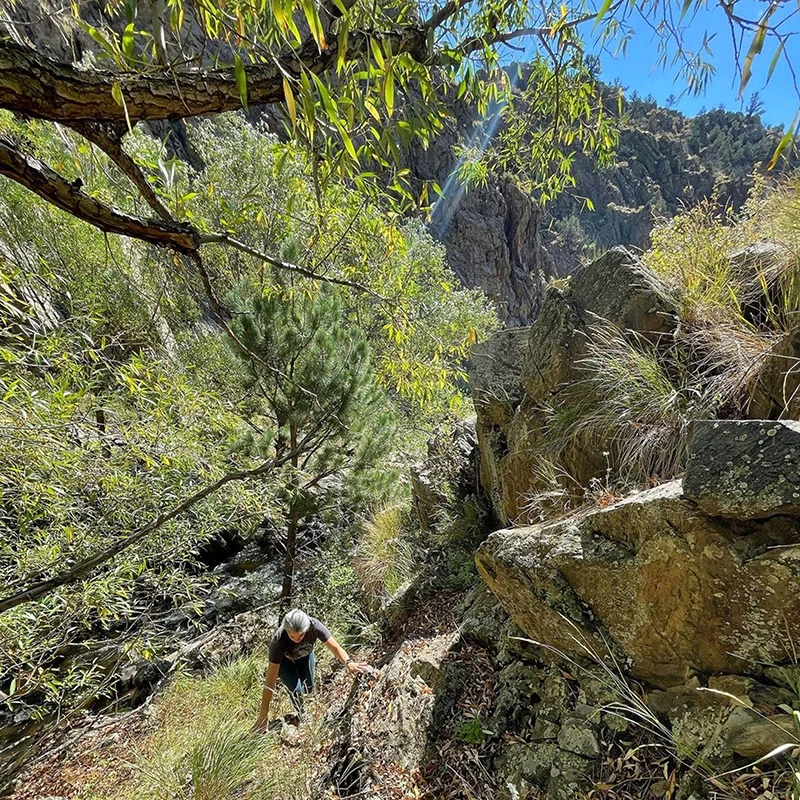 Enjoy a long list of comfortable and unexpected amenities:
Covered Kitchen Pavilion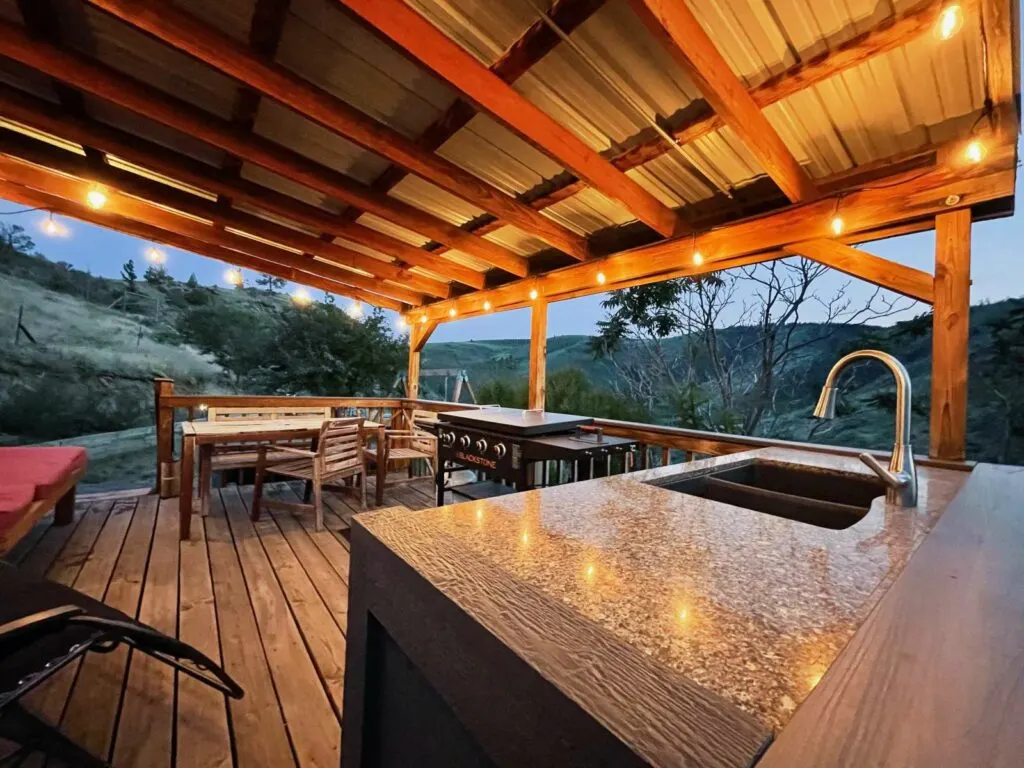 Covered kitchen pavilion with table & seating, running water with sink, electricity, blackstone grill, lighting, and all utensils and materials for grilling provided.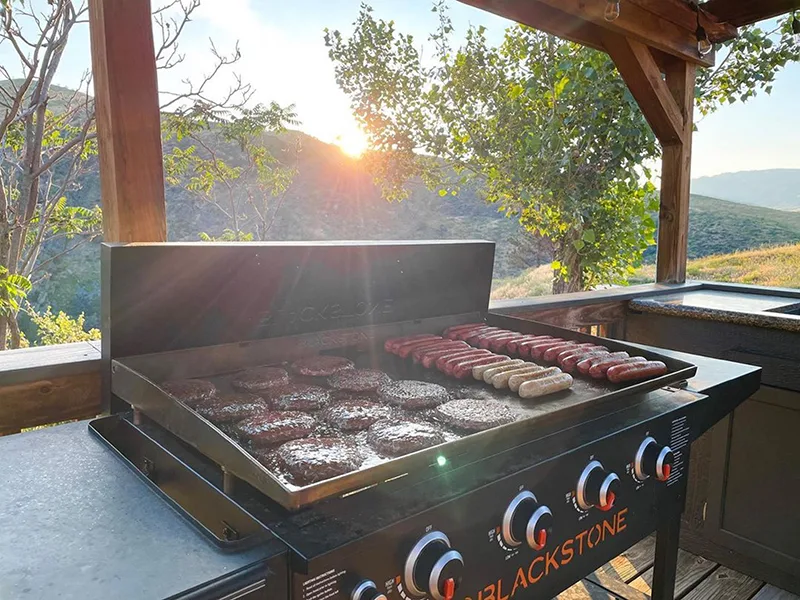 Remodeled Comfortable Camper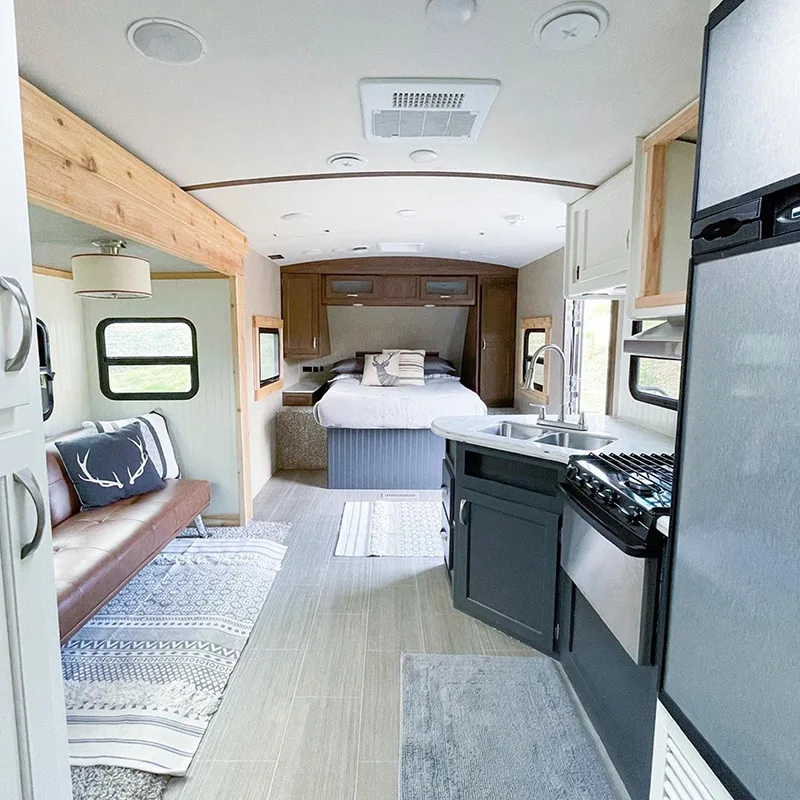 28ft Remodeled camper (2017 model) with heat, air conditioning, running water, stove top, oven, toilet, shower, with master bed, bunk beds, and fold out couch.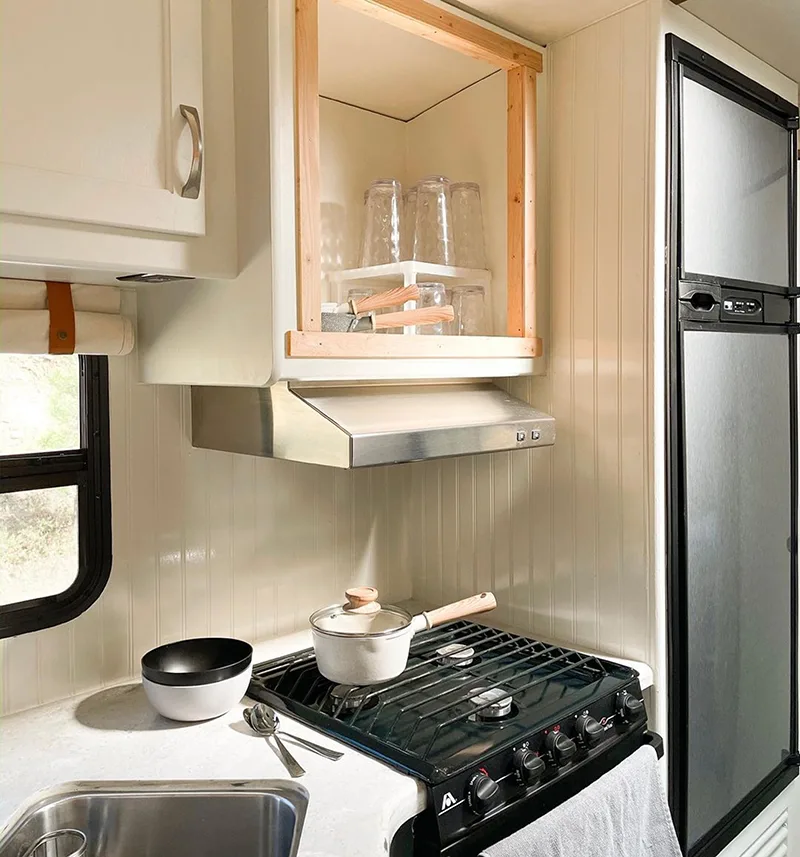 Cooking utensils are provided.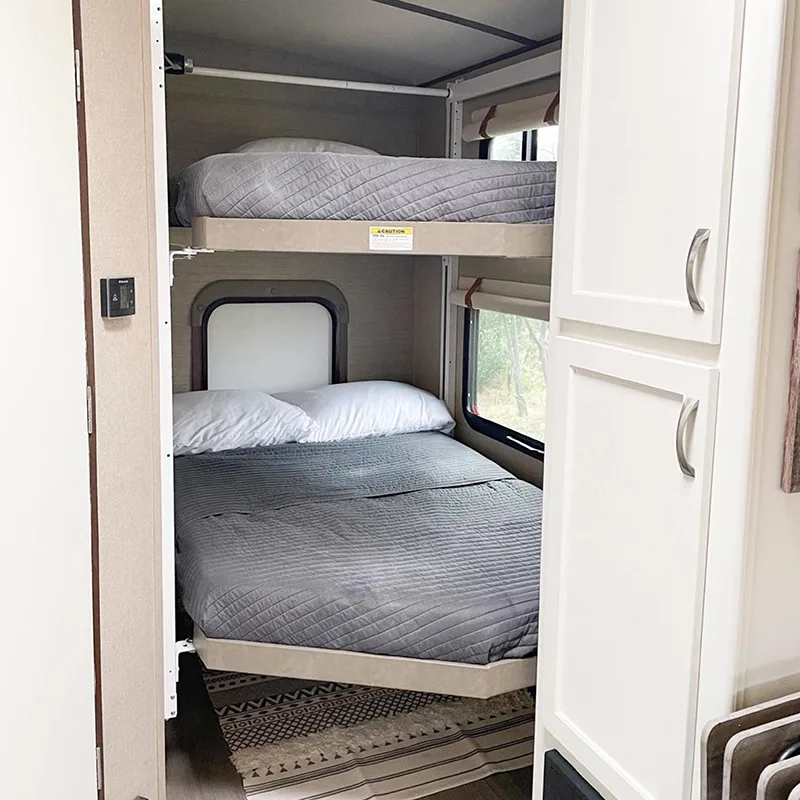 The bunk beds sleep (2) on the bottom, and (1) on top (2 if small kids). All bedding is provided.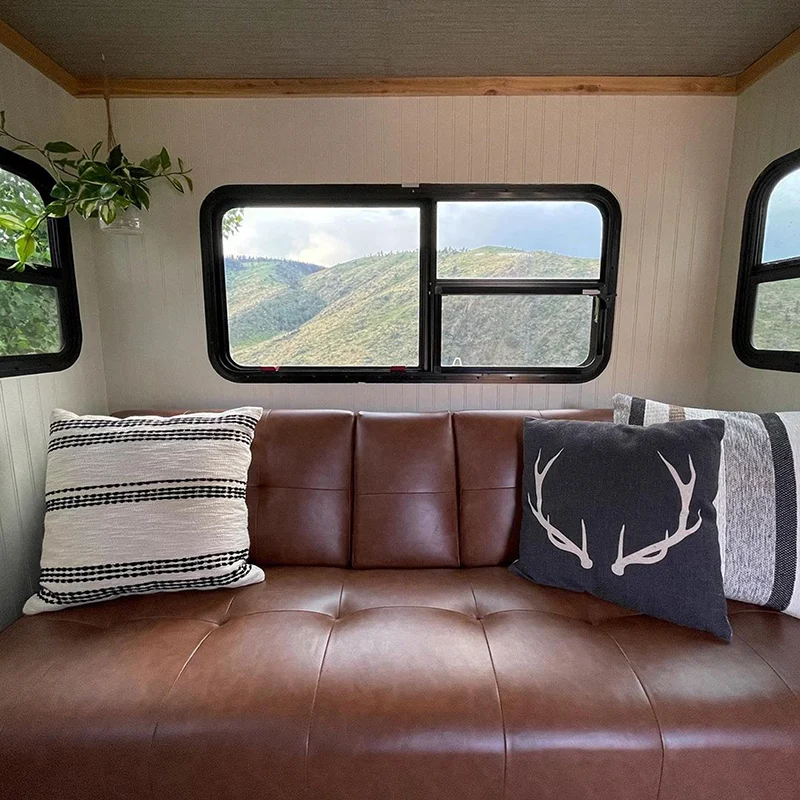 The couch folds out and is an available bed. It's not as comfortable as the mattresses though.
Hot Tub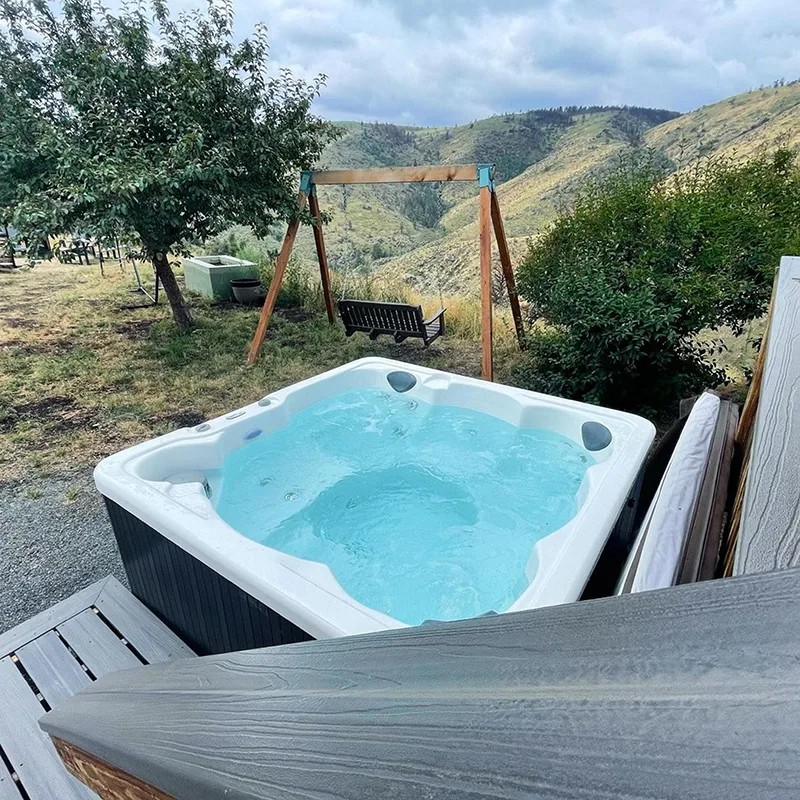 We get it, you don't normally have a hot tub available when you're camping. But… this IS luxury camping and that means: hot tub.
Star Gazing In Colorado (at its Finest)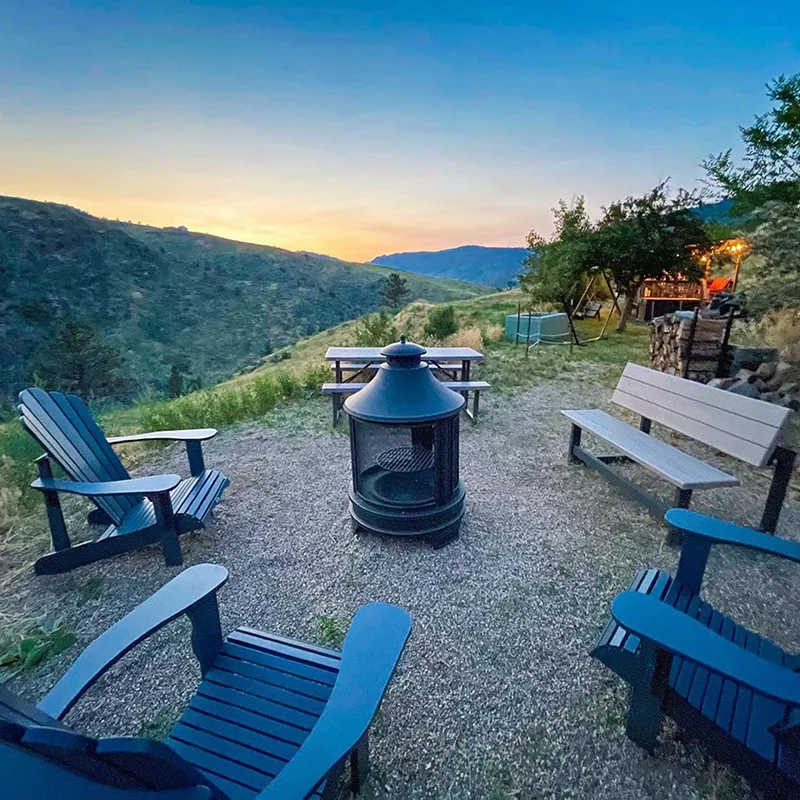 Enjoy the star gazing area with Adirondack chairs and picnic table making for the perfect secluded evening.
Challenging Exploration
PLEASE NOTE: Access to the creek and exploring the property: advanced skill level. If you're unsure about your ability, please ask us for details. We're in the process of building trails but make no mistake, this is rugged and dangerous country.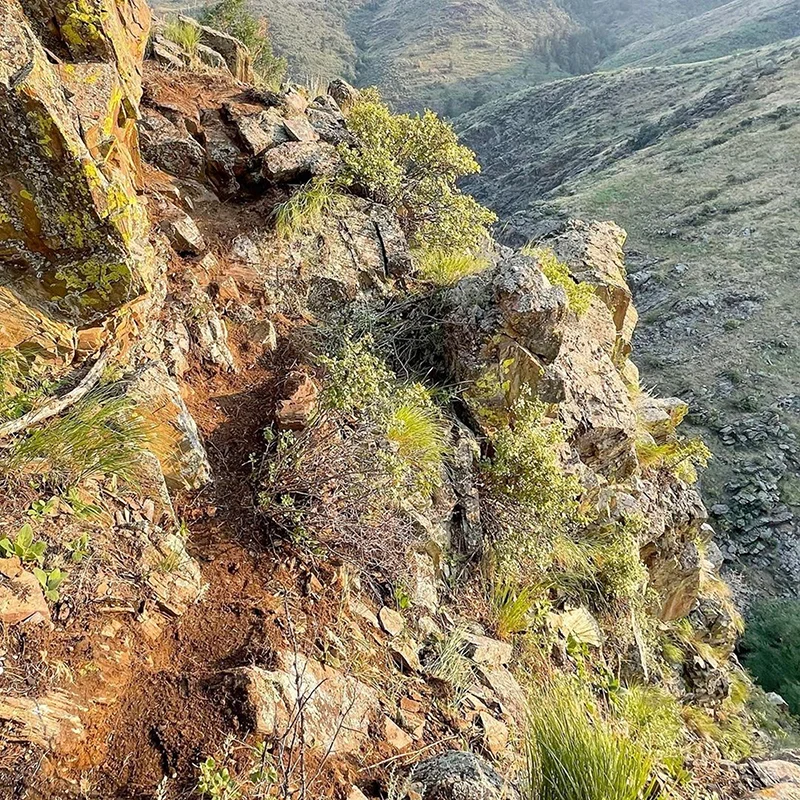 Easy Access Campsite
The campsite (camper, pavilion, hot tub) is accessible by car (easily) with no difficulty. However, exploring the property (creek, trails, cliffs) is much different and requires skill (high cliffs, climbing, rocky paths, steep trails).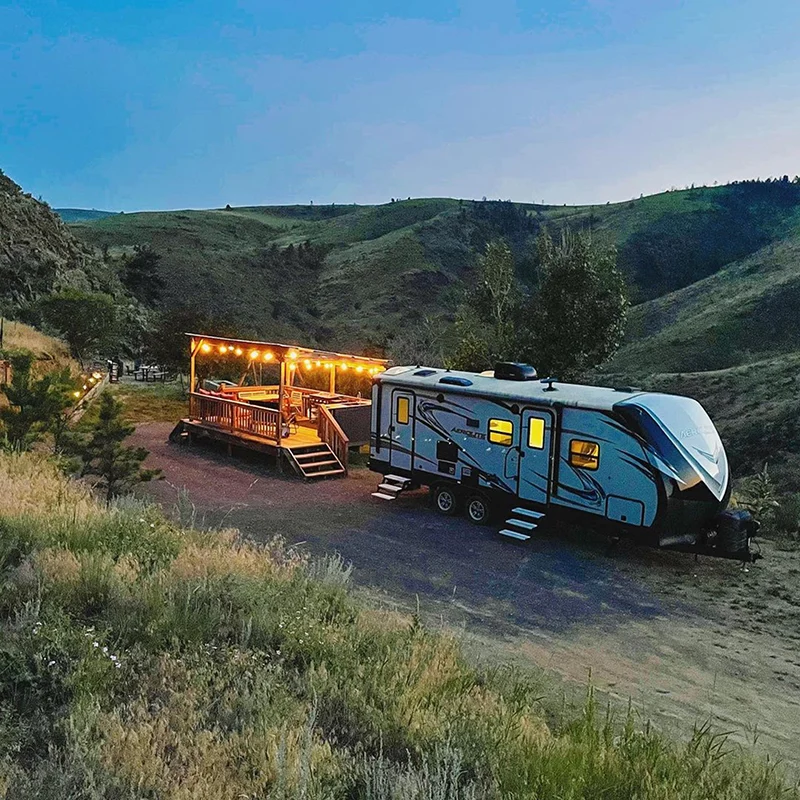 While you're here, get some pictures and feed the Highland Cattle. They love treats!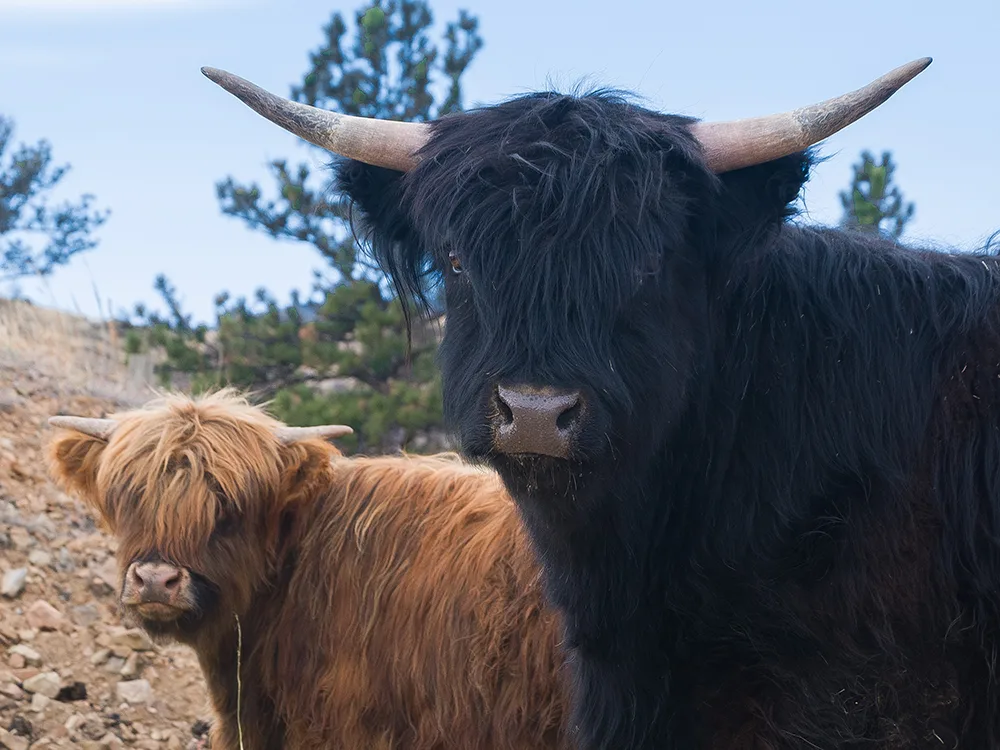 Visiting our campsite: you acknowledge you personally take on all risks associated with a rugged mountain landscape for you and for all those in your party. If you're unwilling to take on these risks and acknowledge the dangers, please stay at the pavilion/campsite area.
Available WIFI
WIFI is provided via Starlink (streaming works well).
We Live On-Site
Our home is located on the property 100 yards from the campsite. We're happy to help facilitate the perfect stay however we can.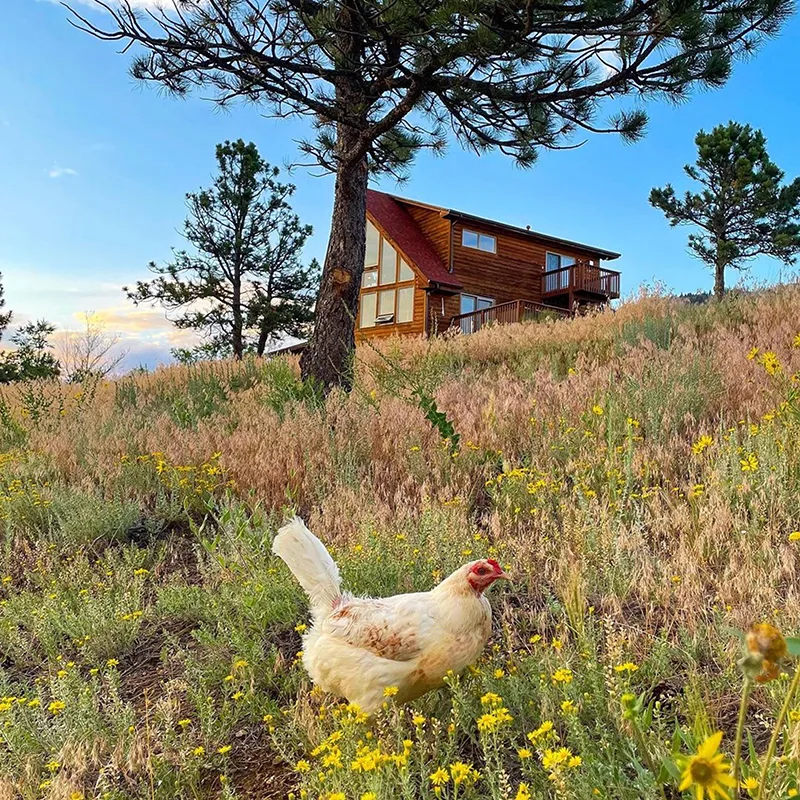 This is private, secluded land on a private road (we're at the end of the road). We have children and we're generally on site and working. When you're exploring the property, it'll just be us if we're out (it's hard to access from any other direction) – lots of land to hike, climb, and explore. We ask you to stay on our property.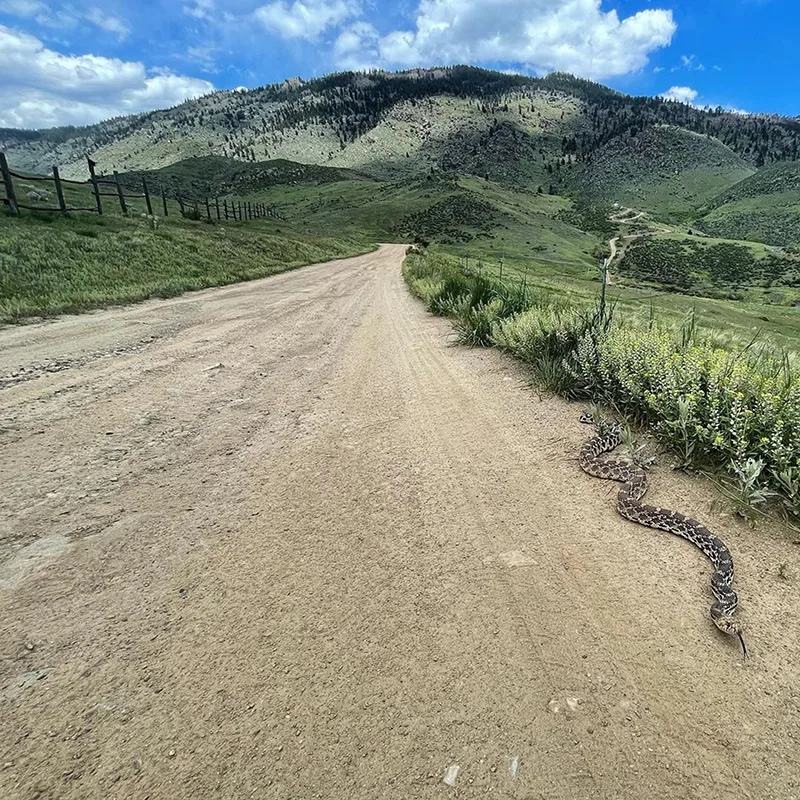 There are chickens and barn cats nearby but no roosters. The cats are super friendly and may stop by to say hi.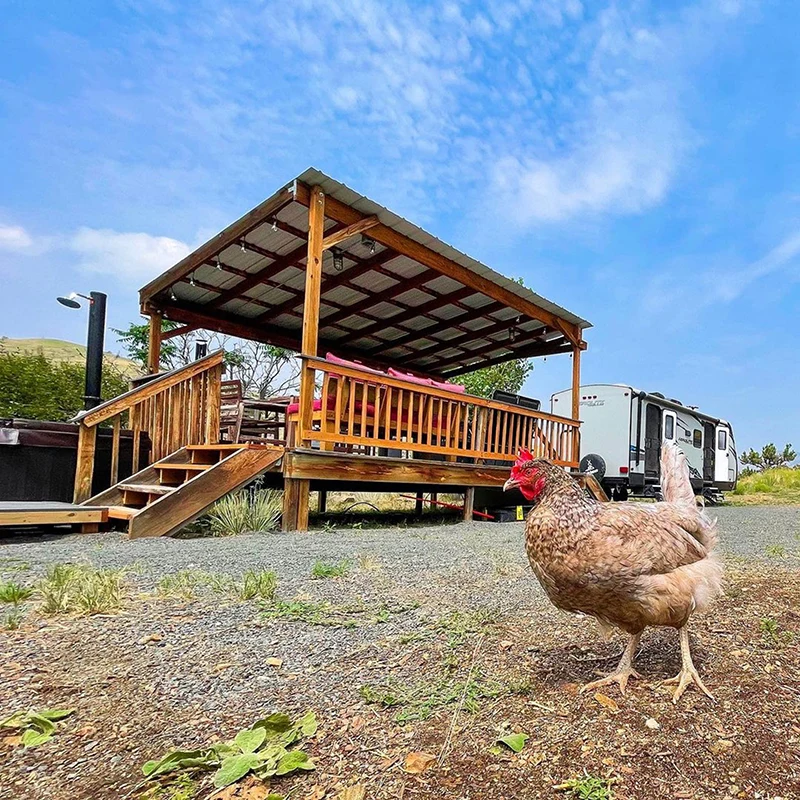 Wildlife is active, this includes bobcat, mountain lion, bear, deer, elk, rabbits, snakes, and more.