With working from home slowly but surely becoming the new normal, there's truly no time like the present to start creating the perfect home office that can help you to thrive. It's fair to say that there are many challenges that come with remote working that you simply will not fall victim to while working in a dedicated commercial building. But, thankfully it's possible to work around these issues and still manage to flourish while you work from home!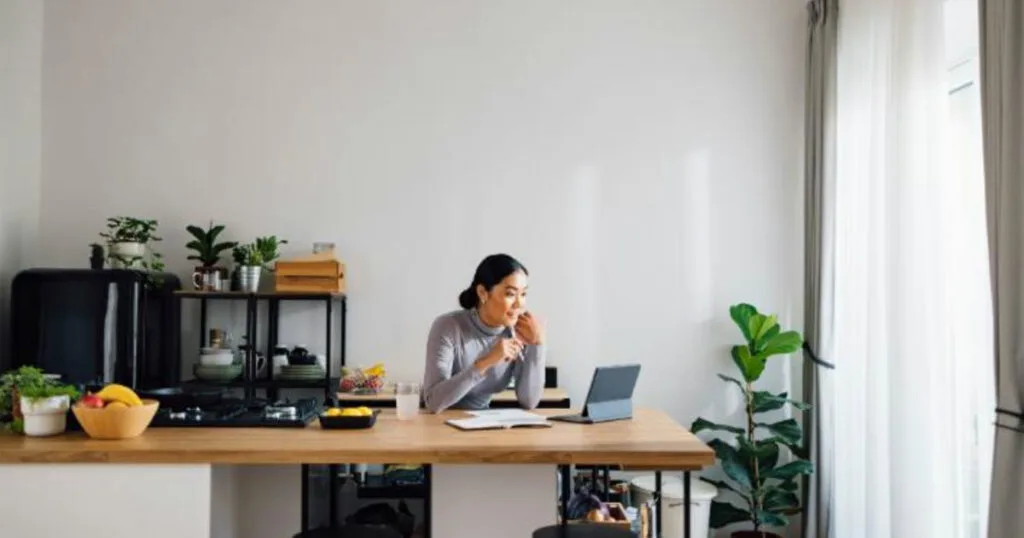 The design and layout of your home office can either make or break your efforts to remain productive. So, it's vital that you can take the time to create the most suitable home office space that has every feature you need to reach your full potential every day of the week! Thankfully, this guide contains some of the best steps that you can follow to create the ideal home office space in no time at all. So what are you waiting for? Read on to discover more!
Choosing The Right Colors To Use
First and foremost, you're going to need to choose the right colors for your home office if you want to stand any chance of achieving and maintaining good levels of focus and concentration while you work remotely. You'd be surprised at just how much of an impact that colors can have on the way that you feel and the way that you work too, as certain shades are far more suitable than others.
For example, colors such as blue and green are usually seen as more balancing tones that can help you to concentrate. On the other hand, intense colors such as red can be extremely distracting, taking your attention away from the task at hand. Take a look into color psychology if you'd like to learn more about the supposed impacts of different tones and shades, as this way you can ensure you make the best decision.
Finding The Best Furniture
Another key step that you must follow if you want to craft the perfect home office space is to find the best furniture to furnish your workroom appropriately. The type of furniture that you have to source will depend on the type of tasks that you complete during your average day, but here are some key features that you're likely to need no matter what role you have.
A desk and desk chair are probably going to be 2 of the most essential items that you need to invest in for your home office. A good desk boasts a few key features in order to fulfill its purpose, starting off with size. Make sure your desk is large enough to house your computer, keyboard, a desk lamp and any paperwork or additional devices that you may have to reference or use. Do not make the mistake of squashing yourself onto a tiny desk that leaves you with no room to maneuver, as you'll find it as stressful as can be when you keep knocking things onto the floor and can't find your worksheet no matter how hard you try! A good desk is also height adjustable, as this way you can change its height to suit your unique wants and needs – this will limit pesky aches and pains from your new remote working set up. A quality desk chair can also help to limit discomfort while you work, so find one that boasts arm rests, a head rest and good back support.
Look After Your Tech & Help It To Thrive
The chances are, you're going to have to use some kind of technology inside your new home office space. So, you need to make sure that you can look after this tech and help it thrive for years to come, as this way you'll stand the best chance of remaining as productive as can be for years to come! Your technology is such an important aspect of your role, especially in today's modern world, so there's no time like the present to take a few effective steps to keep it in the best condition.
Start by cleaning your home office on a regular basis. You'd be surprised at just how much dust and grime can build up in one small room over time, but said dust and grime can eventually end up wreaking havoc for your devices. A dusty circuit board is prone to tripping, and you may even find that grime clogging your laptops fan outlet causes it to conk and give up the ghost while you're mid-task. So, if you take the time to clean your home office and desk as often as you can, you can avoid such issues from occurring. Use a handheld vacuum to suck up any small debris from your desk, and open your window to let the stale air out while letting some fresh air in.
You should also get some easy troubleshooting solutions under your belt so that you can tackle computer problems as and when you face them. It doesn't have to be hard to find helpful resources online, as platforms like https://setapp.com/how-to/fix-slow-mac-after-update contain handy information that will help you to get back on track no matter what's happening with your devices.
Have A Stable Internet Connection
In today's digital age, especially with remote work on the rise, a reliable internet connection is paramount. Imagine being mid-presentation or on a critical video call, and your connection lags or drops. Not only does this disrupt productivity, but it also diminishes your professional credibility. That's where satellite internet providers come into play.
Unlike traditional internet methods, satellite internet providers offer a connectivity that isn't constrained by ground-based infrastructures. This means that even if you're in a more remote or less urban area, a stable connection is attainable.
As you set up your home office, consider satellite internet options for their extensive coverage and consistent reliability. Just as you'd invest in ergonomic furniture or the latest tech gadget, securing a robust internet connection is non-negotiable. A steady connection ensures smooth video conferencing, swift data transfers, and overall seamless digital interactions, making your work-from-home experience a breeze.
Minimize Your Distractions
Last but by no means least, you need to take the right steps to ensure you can minimize the volume and likelihood of distractions inside your home office. Distractions can cause you to waste valuable hours every single week, and this could mean that you're continually missing your goals and falling below expectations. Remaining as productive can be won't be possible unless you can get rid of common distractions, so make sure you take sufficient action to limit these risks.
Begin by making sure you can close the door to your home office. You need to be able to achieve and maintain privacy while you work, and this can only be done in a space with a closed door and no open exposure to the rest of your property. It's a good idea to back this up by adding a 'so not disturb' sign to your door, as this way you can have confidence that other people in your home aren't going to be distracting you every few minutes.