A popular northern Colorado destination; Horsetooth Reservoir is an incredible and diverse, natural playground. In this article, we'll review exactly how amazing this recreational area is and what you can expect.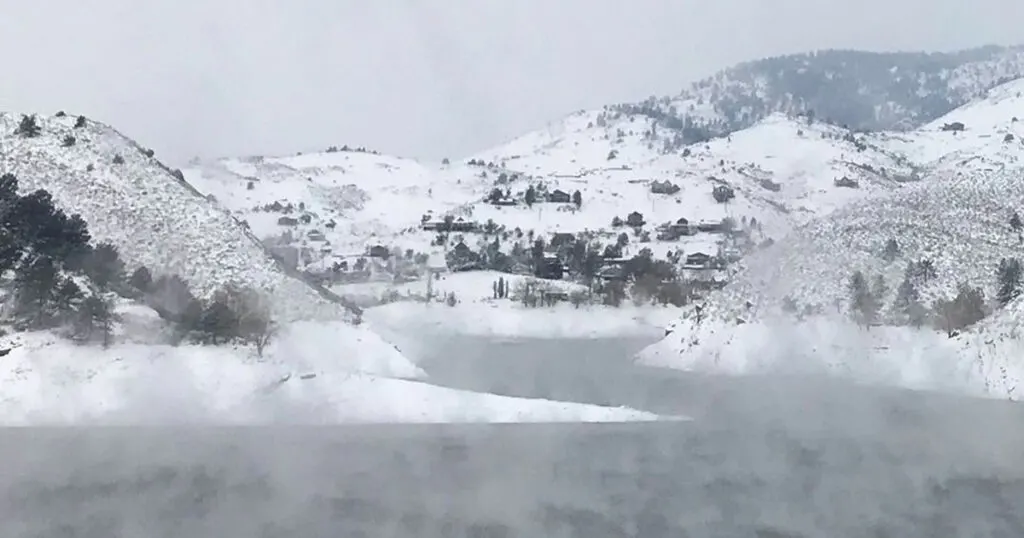 The reservoir is about as close as you can get to town, it's a 10 minute drive from Old Town Fort Collins. Easy access and incredible views make Horsetooth reservoir a standard visit for friends visiting from out of town. Let's dive in…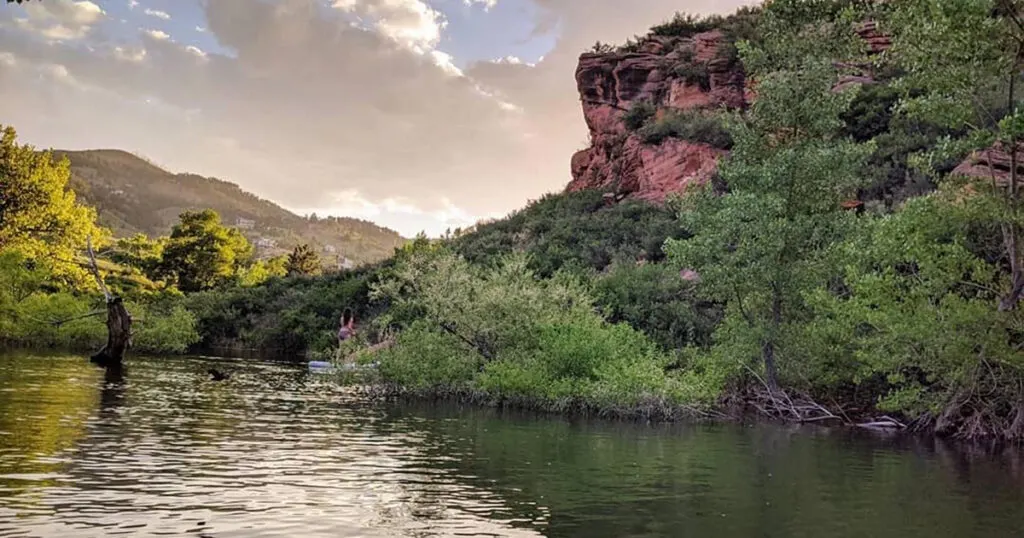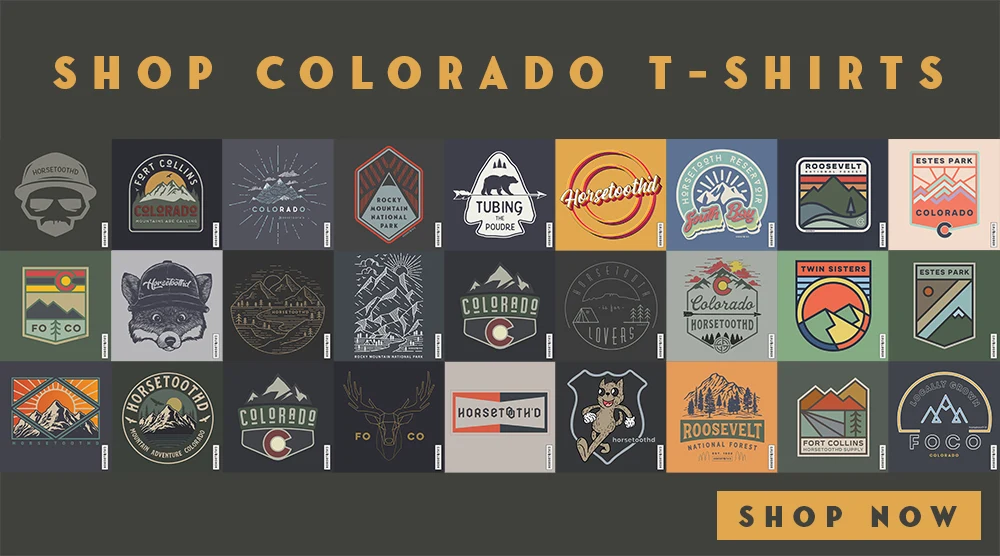 How many people visit Horsetooth Reservoir every year?
If you've visited the reservoir on a hot summer day, you know just how popular the Fort Collins recreation site is. It's estimated that over half a million visitors visit Horsetooth reservoir each and every year. Not only that, the total recreation area is surrounded by 1,900 acres of public lands. So much to do! Water sports, climbing, hiking, and more!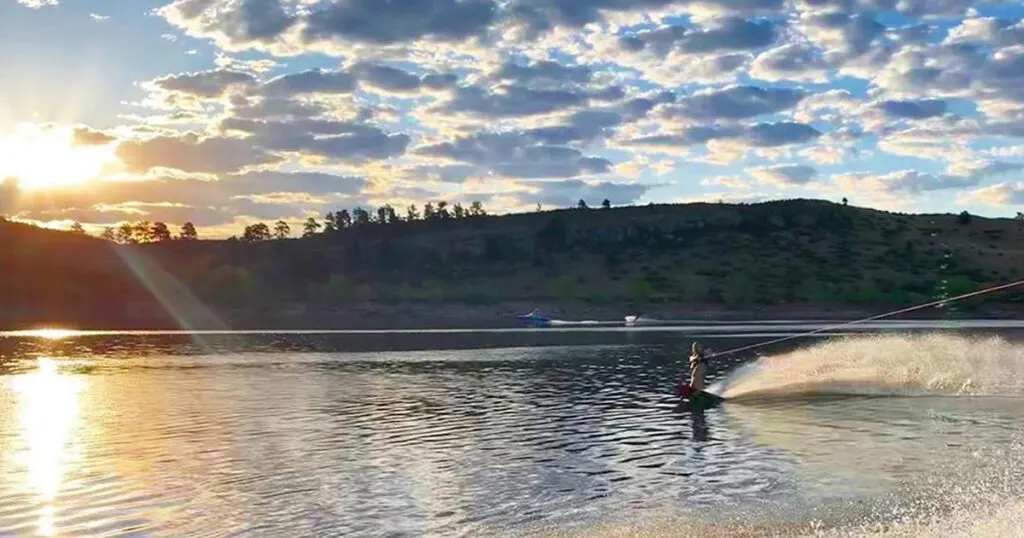 About Horsetooth Reservoir
Horsetooth Reservoir is a terminal, off‐stream storage reservoir for the Colorado‐Big Thompson (C‐BT) Project.
Horsetooth Reservoir serves as a resource for public water supply, agricultural water supply, industrial water supply, and recreation.
The reservoir, located in Larimer County at the edge of the foothills west of the City of Fort Collins, covers three canyons and was constructed between 1946 and 1949 with the installation of four dams.
The reservoir is over six miles long, flowing roughly north‐northwest along its axis.
It has a total capacity of 156,700 acre‐ft (AF), and a maximum water depth of 188 ft.
The Reservoir also has a number of distinct coves and bays on its south end and west side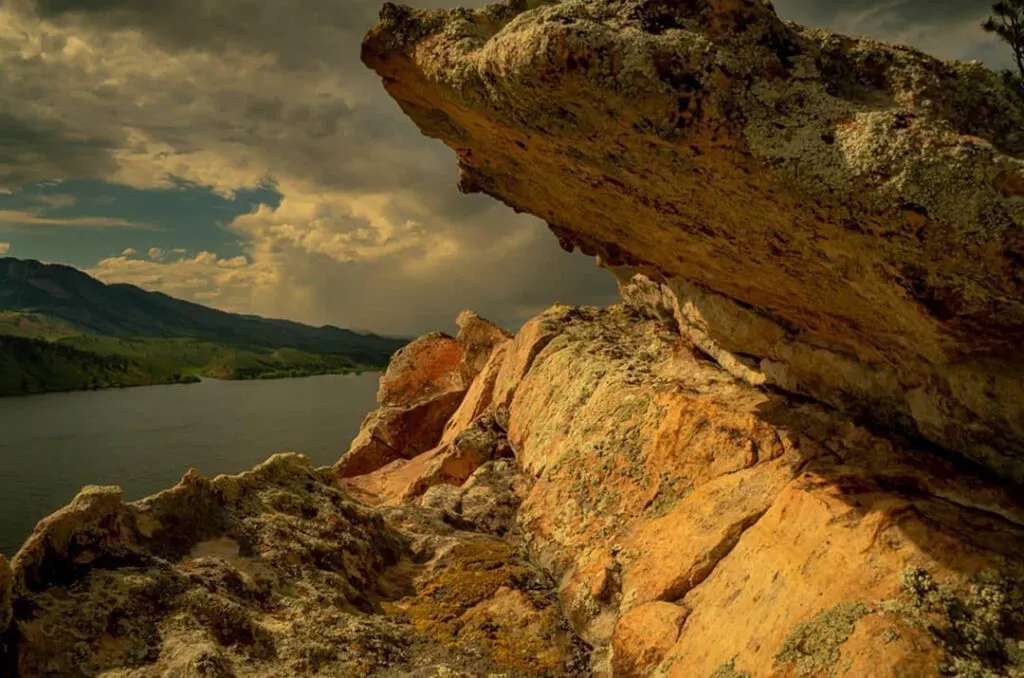 Horsetooth Reservoir Facts
Requires entrance and camping permits
Open year-round
Located west of Fort Collins, Colorado
Has an elevation of 5,420 feet
6.5 miles long (from north to south)
1,900 acres of public lands surrounding it
Has a total capacity of 156,700 acre-ft (AF)
It has a maximum water depth of 188 ft.
Was constructed between 1946 and 1949
Has 4 dams
You can go boating on it
You can camp around it
There are several picnic spots (day trips)
You can swim in it
You can scuba dive in it
There are several rock climbing locations around it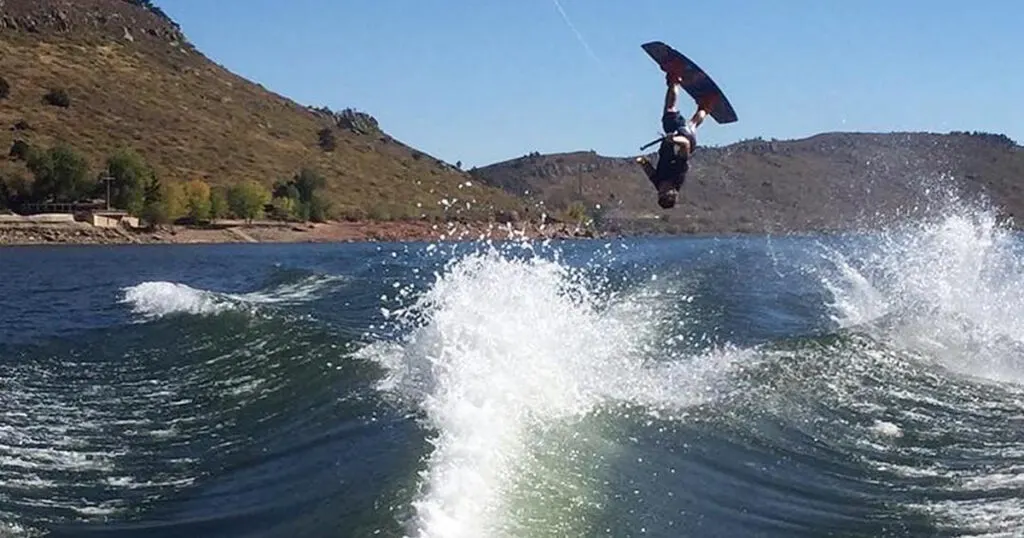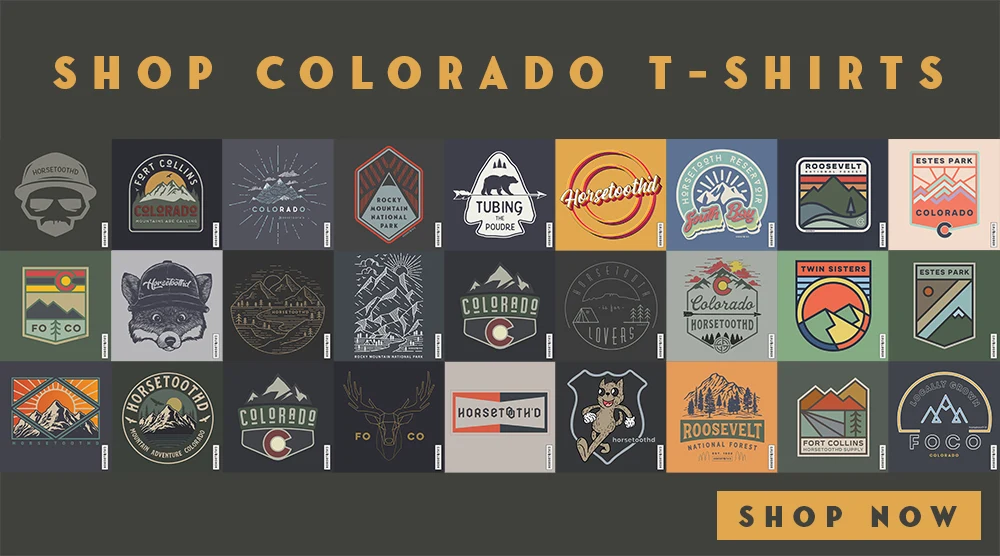 Horsetooth Reservoir Pictures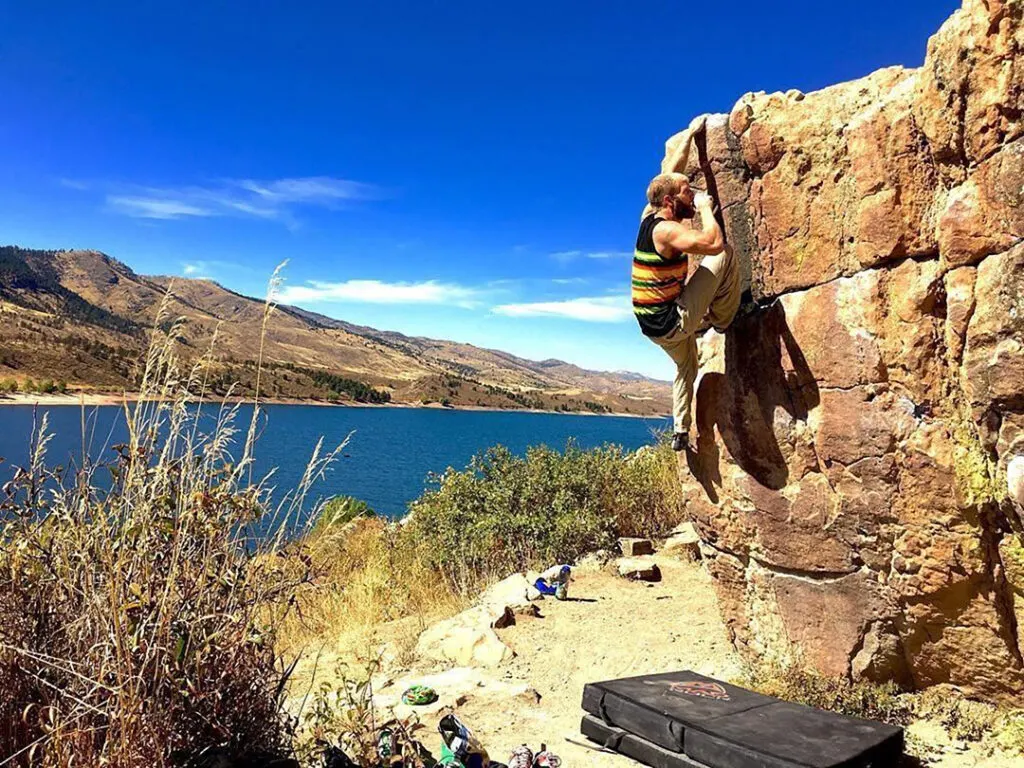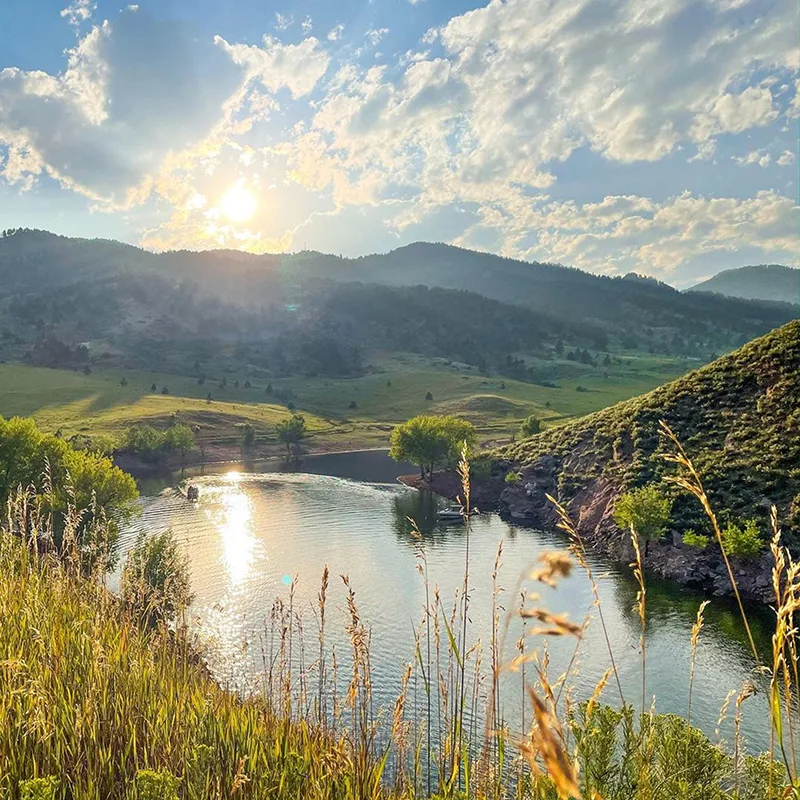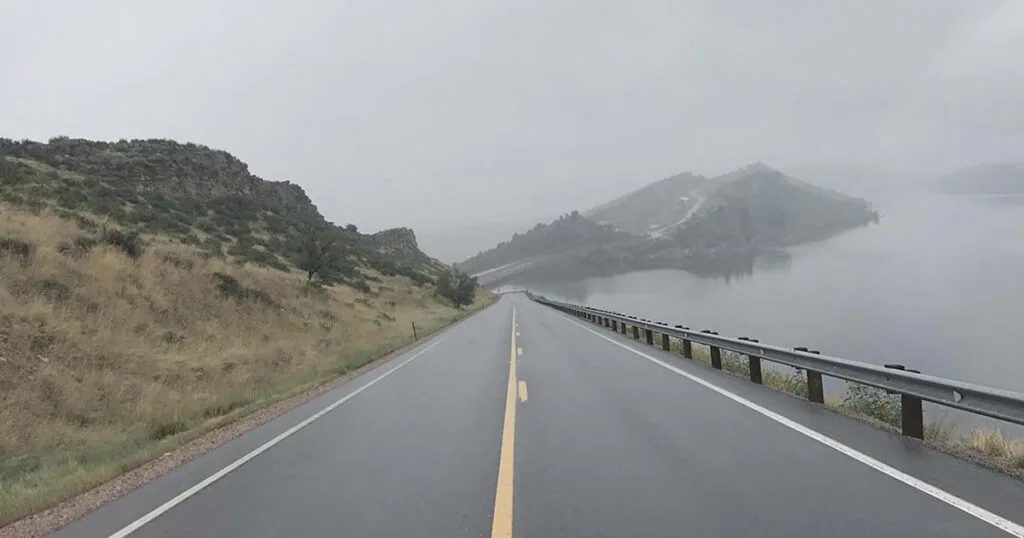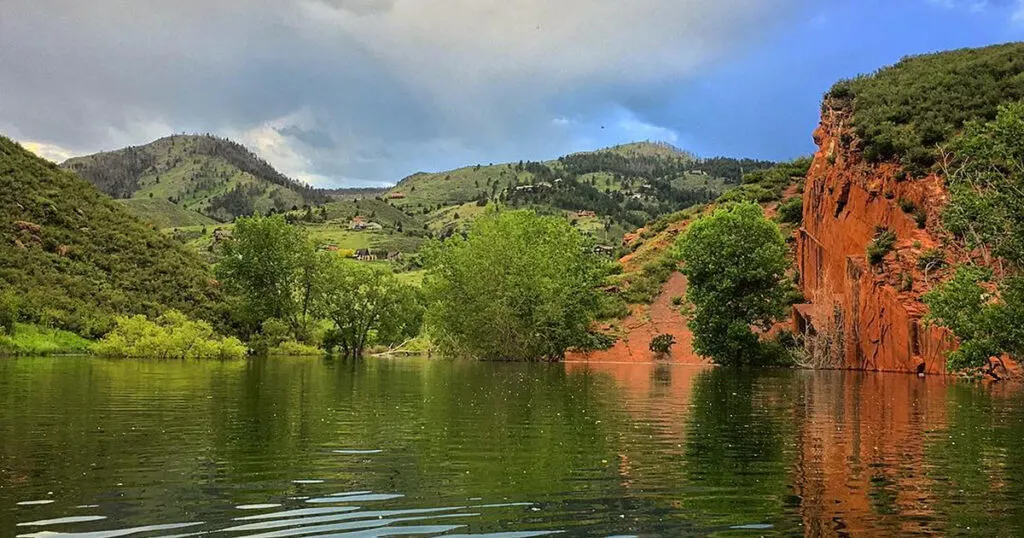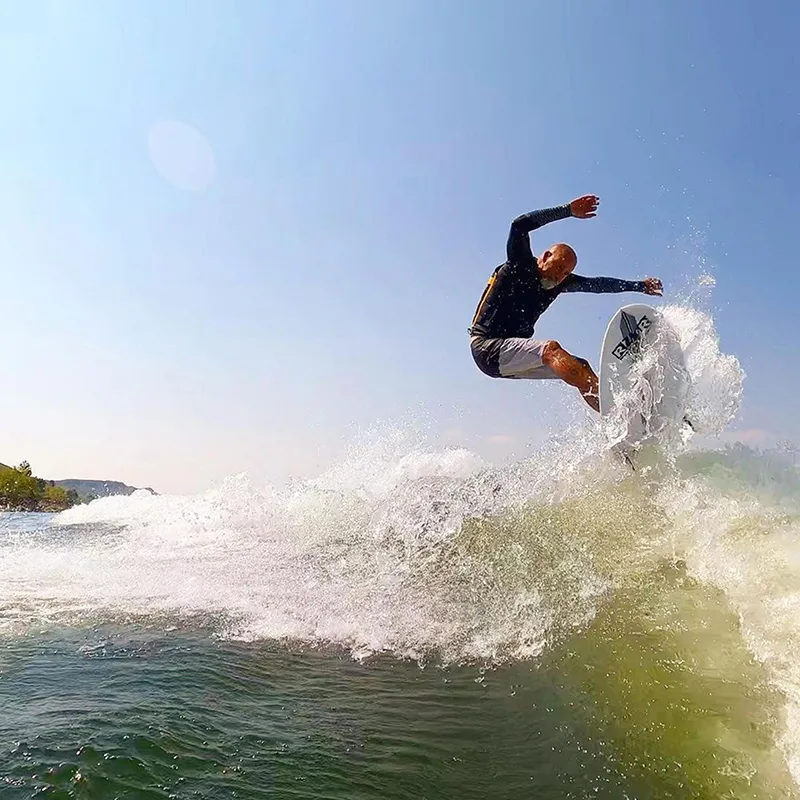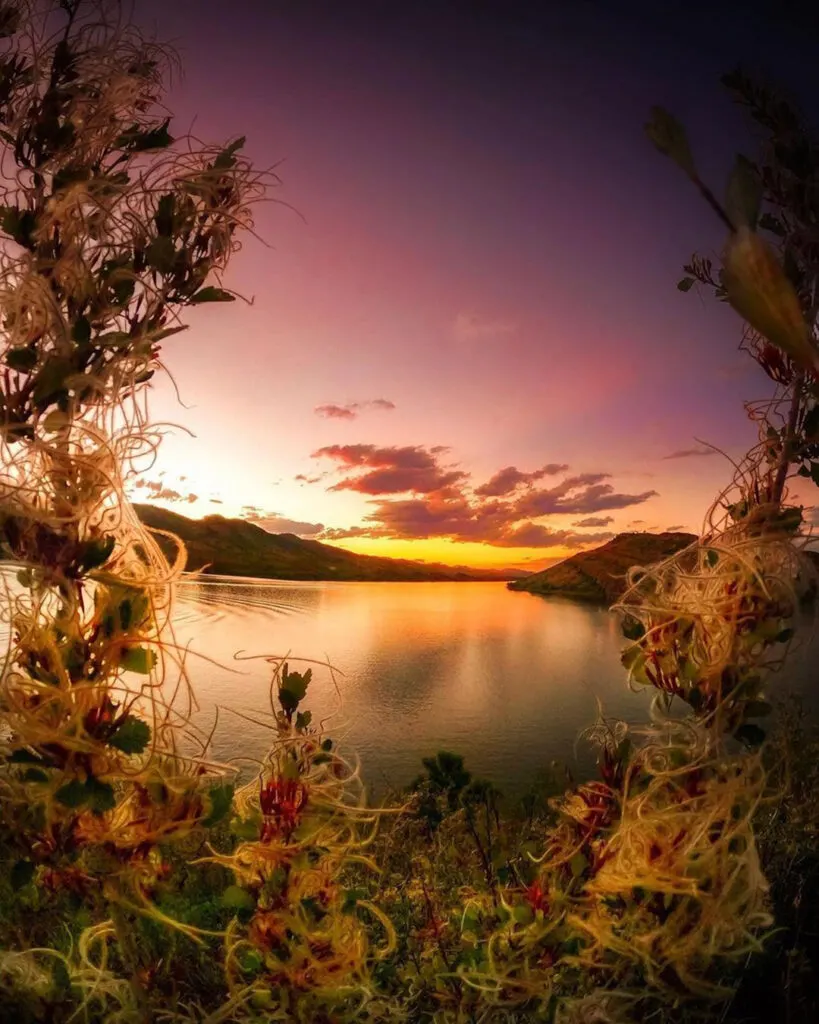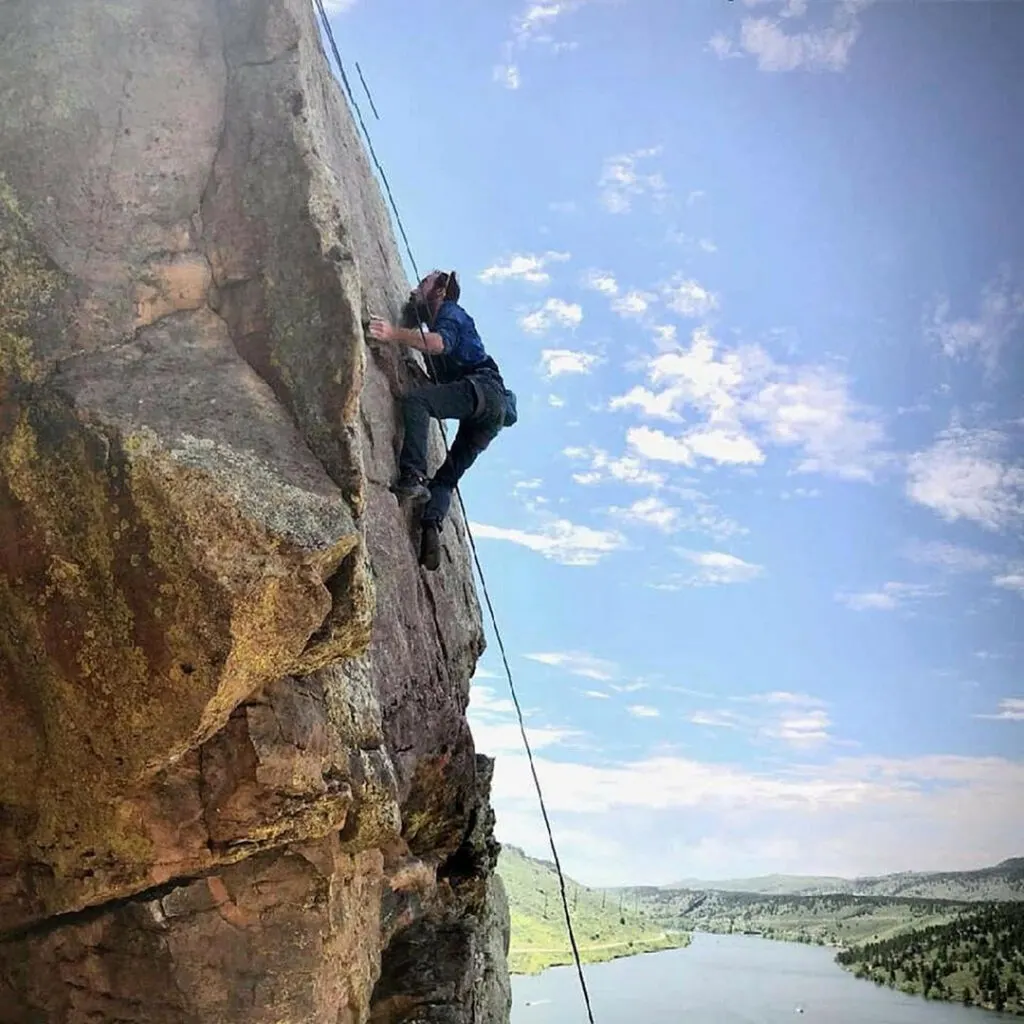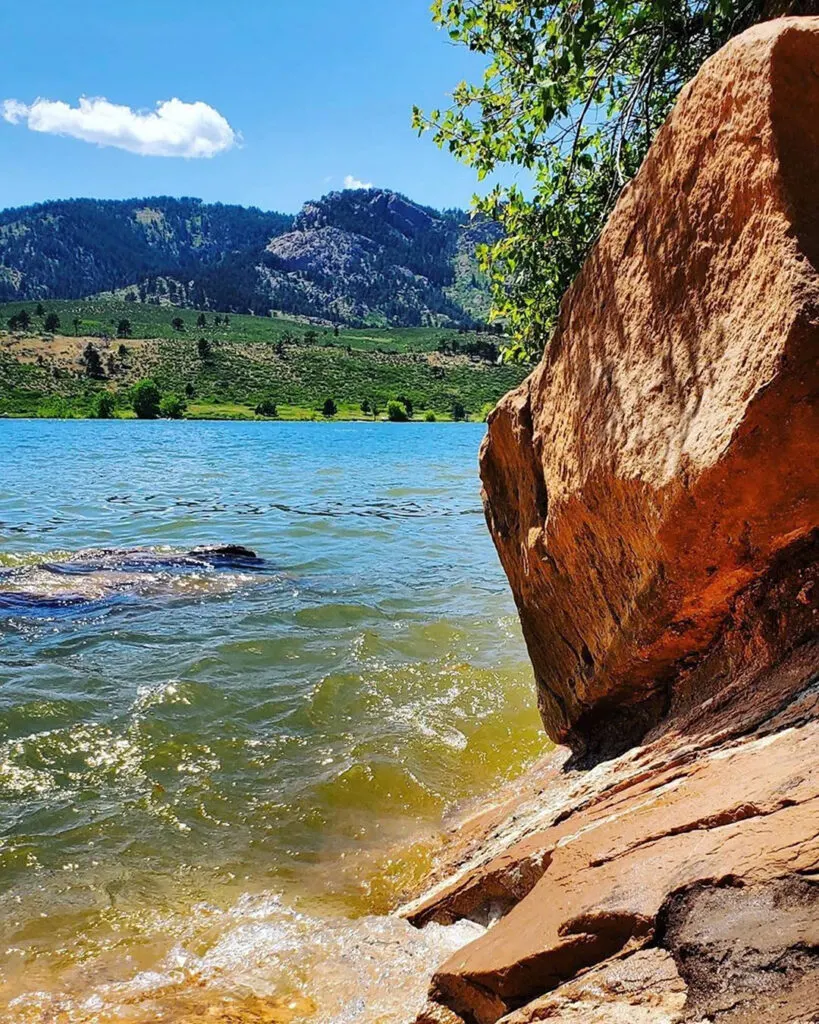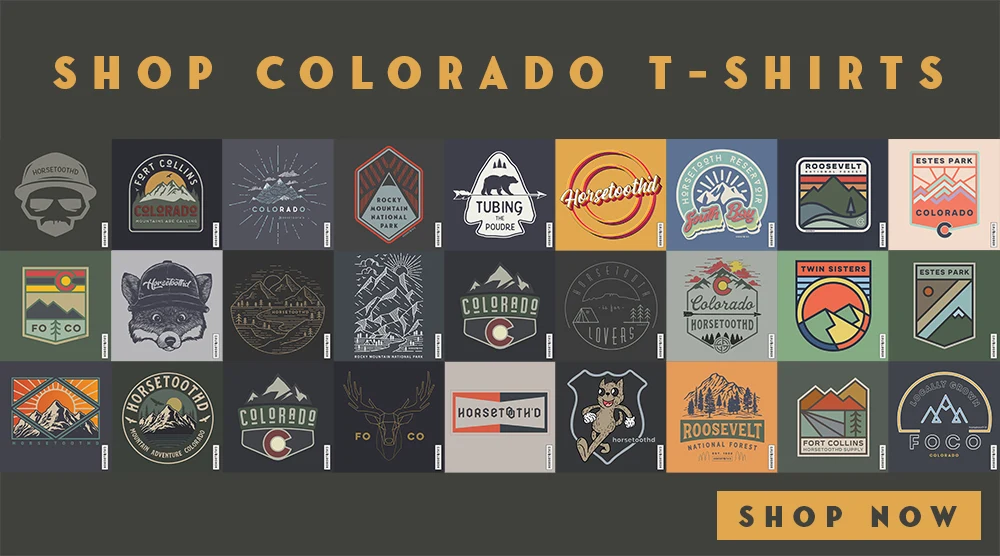 Horsetooth Reservoir Regulations
Life preservers of the appropriate sizing are required for each person on a boat and must be worn by children at all times. In addition, a Type IV throwable PFD is required on boats longer than 16 feet.
Boat Travel direction – clockwise
An observer (in addition to the driver) must be on the boat during water skiing activity.
Swimming is prohibited except at swim beaches. Day & hours of operation may vary. Call 970-619-4570 for current hours.
Cliff diving or jumping in the water is extremely dangerous and prohibited in all areas.
Quiet hours are from 10 pm to 6 am
The collection of firewood, including the cutting trees and branches is not allowed.
Firearms or fireworks are prohibited.
Glass containers are not allowed.
Public consumption of alcohol above 3.2% is prohibited (no kegs allowed)
Dogs must be on leashes no longer than 10 feet at all times. Dogs are not allowed at the swim beach.
Due to Homeland Security restrictions, no recreation activity is allowed on dams or within 100 feet of dams when on land.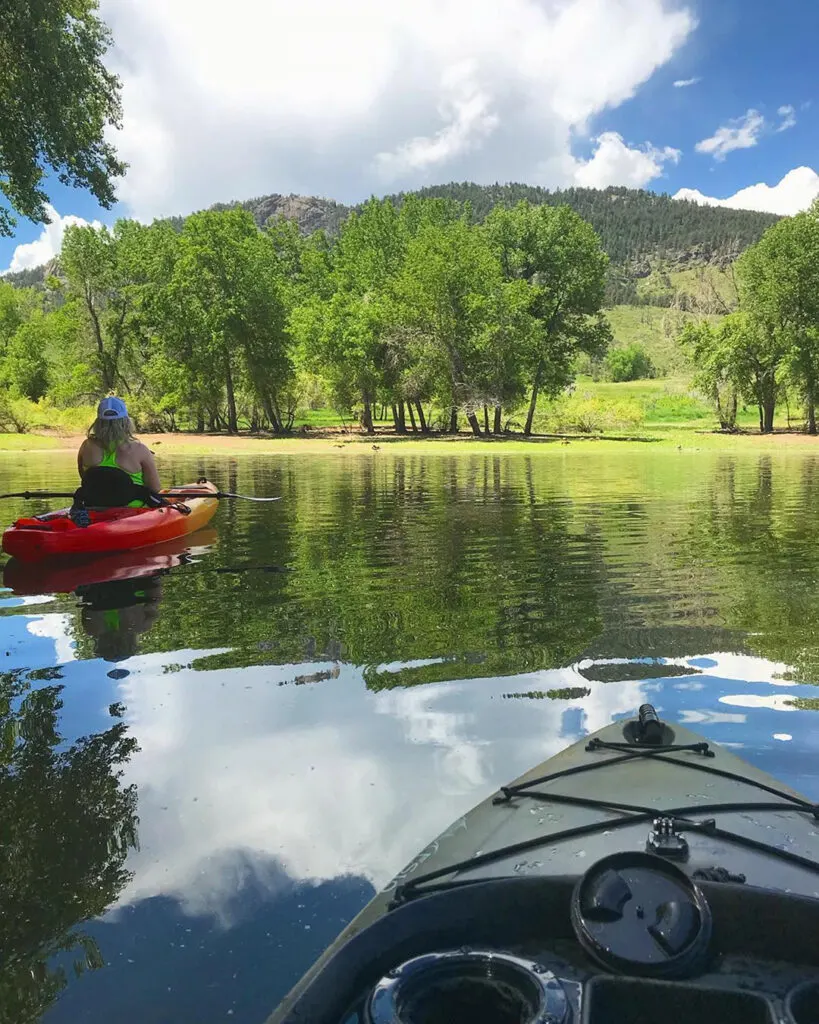 Boating Safety Information
General Regulations
Life jackets of the appropriate size are required for each person on a boat and must be worn by children under the age of 13 at all times. In addition, a Type IV throwable PFD (personal floatation device) is required on boats longer than 16 feet.
Boats must travel in a counter-clockwise direction on Carter Lake and Horsetooth Reservoir. This means the nearest shore is always on the right.
An observer (in addition to the driver) with an orange or red flag must be on the bot when towing a person on water skis or any other device.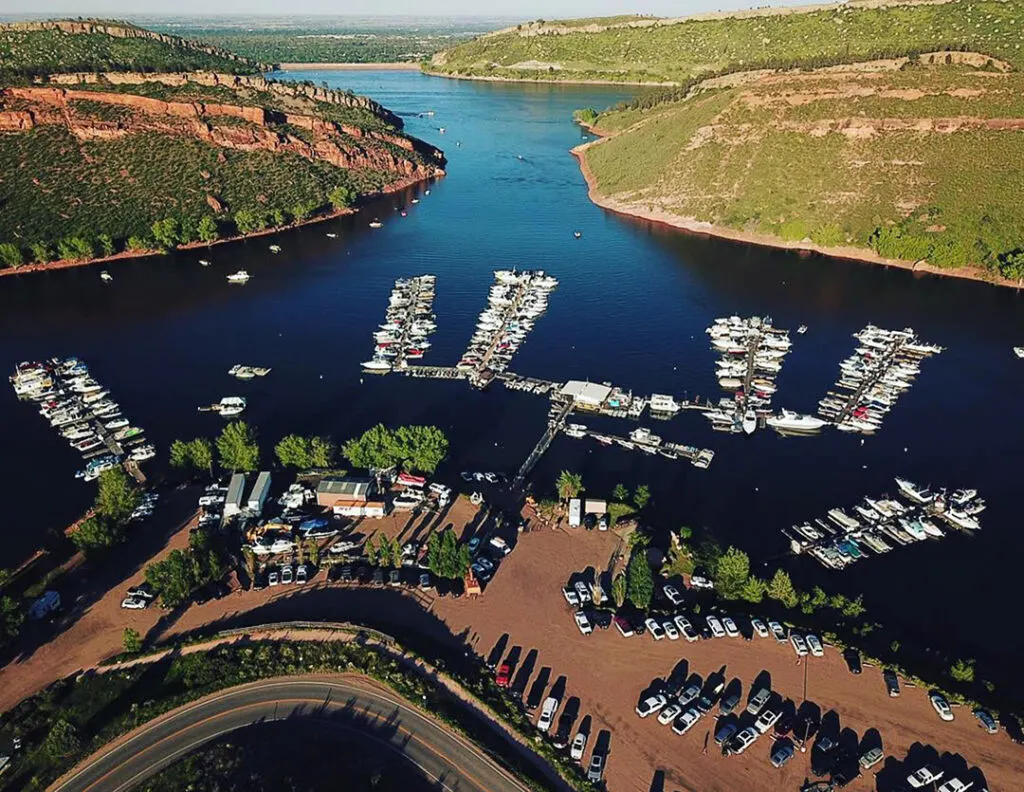 Additional Tips
Always boat responsibly, including boating sober and following navigational rules.
Dress for water temperature, not the air temperature. Wear layers in cooler weather and bring an extra set of clothes in case you get wet.
All operations and passengers of personal watercraft and those being towed on any device need to be wearing a life jacket at all times.
File a float plan with someone you trust that includes details about the trip.
Don't exceed your boat's capacity or the boat may become unstable and capsize.
Know the latest marine weather forecast prior to going out and keep a regular check for changing conditions.
Boats running on carbon-based fuels such as gasoline produce carbon monoxide fumes. Beware of poisoning by carbon monoxide, a colorless and odorless gas that can poison or kill. Symptoms of carbon monoxide poisoning include headache, dizziness, weakness, upset stomach, vomiting and chest pain.
Keep in touch with more than a cellphone. Satellite phone, emergency position indicating radio beacons(EPIRBs), VHF radio and personal locator beacons can all contribute to an emergency situation.
Don't panic if you fall into the water. Stay afloat with the help of your life jacket, regain control of your breathing ang keep head above water in the vision of rescues. Stay with the boat if possible.
Carry a life jacket with you on your float tube. While you are not required to wear a life jacket in a float tube, it's always best to be as safe as possible.
Horsetooth Fishing Regulations
Read this post to know everything about fishing Horsetooth Reservoir.
Walleye Daily Limit – 5 total (no size restrictions)
Smallmouth and Largemouth bass: Daily limit – 5 total (size minimum is 12 inches; all bass in possession must be over 12 inches)
All species of trout in Horsetooth (rainbow, cut-bow, brown): Statewide limit of 4 total per day (no size restriction)
White bass, striped bass, or wipers: Statewide limit of 10 total per day (no size restriction)
Panfish (including bluegill, white and black crappie, and all sunfish) Statewide limit of 20 total per day (no size restriction)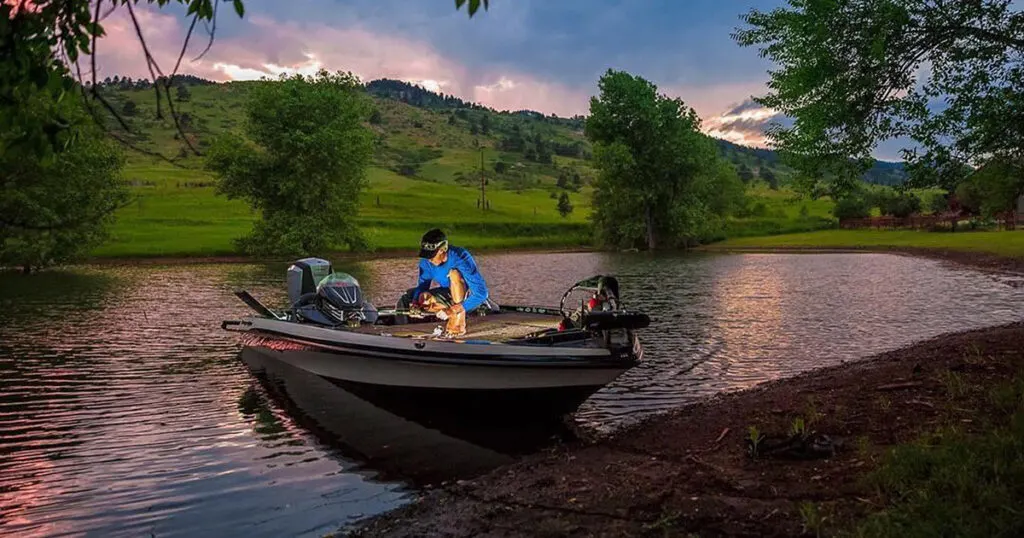 Camping Horsetooth Reservoir
Service and Amenities
Boat Launch Ramp, Comfort Station, Drinking Water, Dump Station, Fishing, Horseshoes, Lake Parking, Swimming Beach, Picnic Shelter, Ranger Station, Restroom, Scuba Diving, Shelters, Showers, Volleyball, Skiing, Windsurfing, Sailboarding.
What are the average temperatures in Fort Collins?
May through September are the most popular (and busy months) at Horsetooth Reservoir. Temperatures peak in July at an average high of 87 degrees. The coldest months of the year are December through February where the average high is in the 40's.