Learn more about camping pods, the glamping experience that's as unique as it is fun. Traditional camping is a great way for you and your family to spend quality time together in the great outdoors. With camping, you can get away from the hustle and bustle of everyday life and unwind.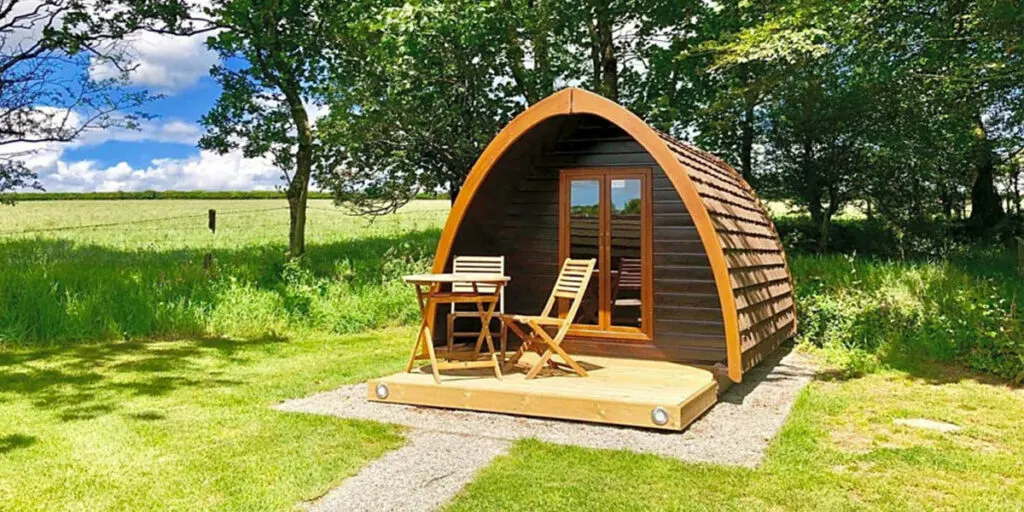 The hassle of setting up a tent is nothing compared to the joy felt when camping under the stars. The only sounds you can hear are the crickets chirping and the wind blowing through the leaves. It creates a sense of tranquility, relaxation, and peace that many people find therapeutic.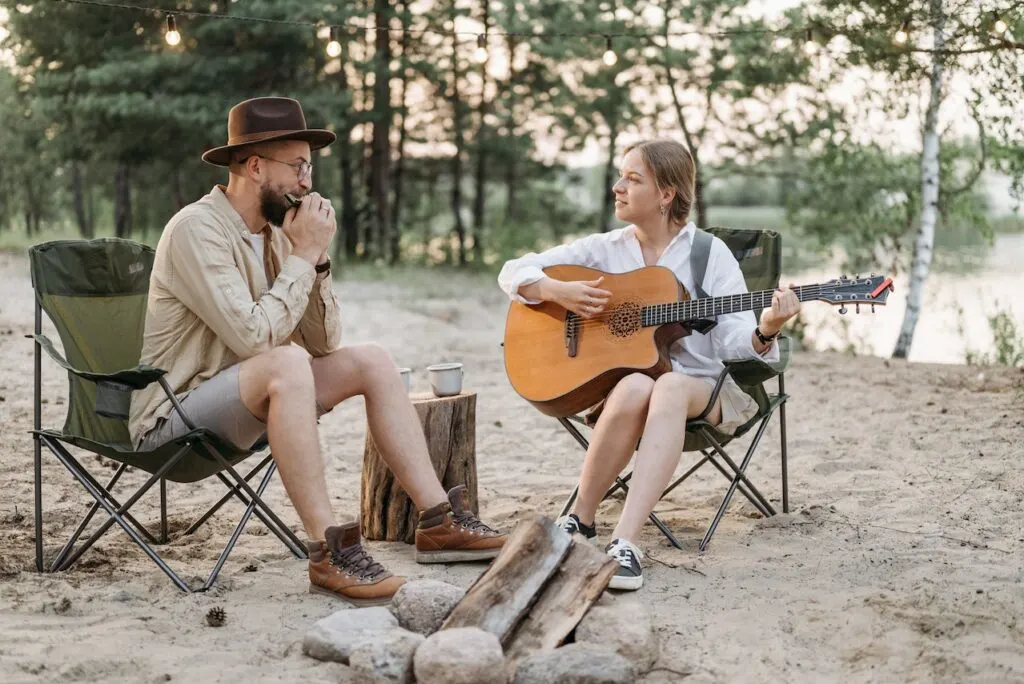 Camping is a great way to get away from the bustle of city life, break your daily routine, and enjoy some time outside. However, as the modern world becomes busier and more technology-driven, it can sometimes be difficult to find time for camping. Now, exploring camping pods may be one of the best options.
There's no need to plan a camping trip all by yourself. Today, you can choose from a variety of options in the form of camping tents. These pods are manufactured with everything that you might need to have an enjoyable camping trip. It is the perfect solution for a luxury, glamping-style camp experience.
What are Camping Pods?
A camping pod is a wooden structure that is often crafted from eco-friendly timber and offer a comfortable place to stay. Exploring camping pods is a great way to experience the outdoors and get away from it all.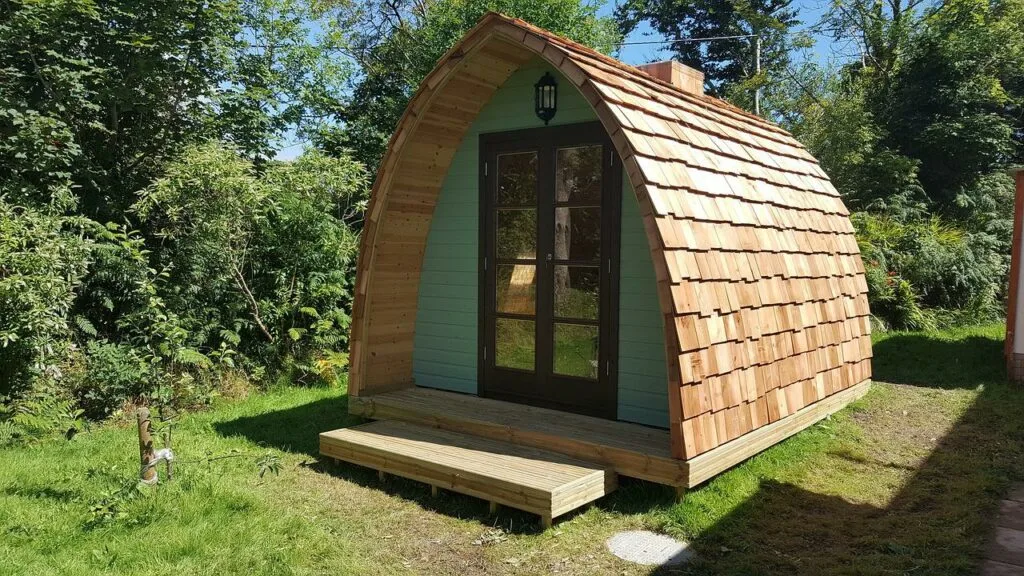 These pods are made with high-quality materials and are usually self contained and comfortable. They are shaped like tents, caravans, and lodges and are often found in the countryside. It's a new kind of accommodation that provides a cozy, secure, and safe camping experience.
Camping pods are usually insulated and warm. Sometimes, they have electricity powered by solar, a heater and (possibly) running water and your own bathroom. These huts are designed for people who love nature but can't stand the cold, don't want to deal with bugs, or sleep on hard ground. The beds inside can be open to the elements, so you can feel the wind, rain, or shine all year long which can be therapeutic.
Exploring Camping Pods
Most pods are equipped with solar panels for lighting, a heater, running water, (wood floors) or carpet, and blinds for the windows or the door. These pods offer a warm and cozy place to get away from it all. You should consider bringing extra items such as a tent, cooking equipment, sleeping bag, pillow, cooler for your food, and towels with you to make sure that you have everything that you need.
Some luxurious pods have a deck or even a bathtub. These types of camping pods are called Glamping Pods.
What Is a Glamping Pod?
Glamping is simply glamour and camping. Camping in a glamping pod offers the experience of camping without the luxury cost. These pods are modern and have all the amenities such as air conditioning and heating, a shower, toilet, kitchenette, and more. The only thing you have to bring is food and your own bedding. You can stay for several days and enjoy a luxurious camping trip.
Glamping is a new trend where people are opting for a more cozy, luxurious camping experience. With the rise of technology, glamping pods are being created that offer all the comforts of home while still allowing people to camp out. A camper can rent a glamping pod ranges from $100 to $300 typically.
Why Stay in a Glamping Pod?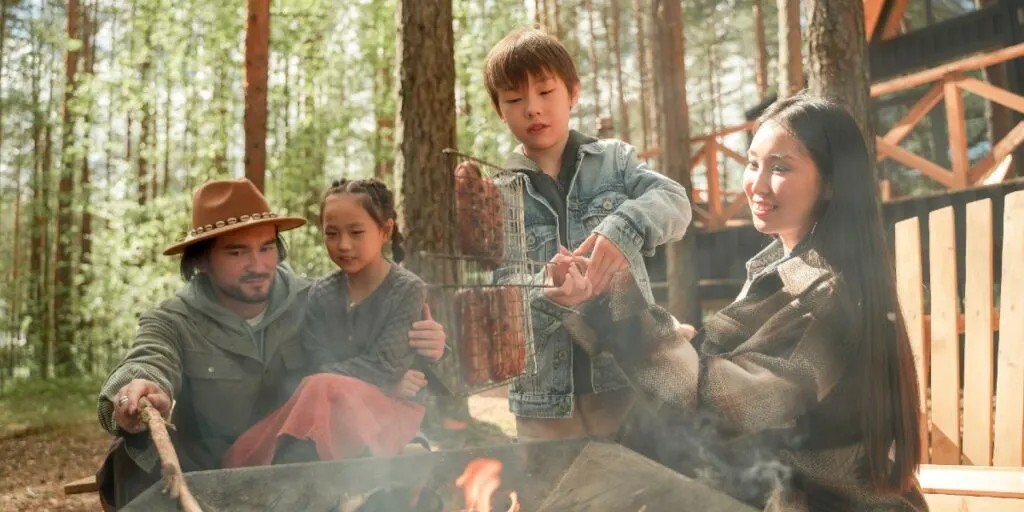 It's cost-efficient, you just use the amenities that come in with the pod without buying individual items and pack it for camping.
You're safer with pods. It provides better protection than tents. It protects you from bears, weather, and the fear (for some) of staying in nature. Pods are an affordable and convenient option for glamping. They provide a sense of privacy and security while you enjoy all nature has to offer.
It is hassle-free. Maximize the enjoyment without the need of all the prep work and stuff. The only thing left to do when you rent a pod is unpack and relax.
It's great for any occasion. Whether you're glamping for the whole family or having romantic camping trip, these glamping pods are perfect.
It's cost-efficient. You just use the amenities that come in with the pod without buying individual items and pack it for camping. This great benefit can help you save money without compromising comfort. It's a great way to explore expensive areas like Orlando and many others without spending all your travel expenses on accommodation. Plus, spending time outdoors will help you truly unplug from the rest of the world and be one in nature while feeling like you're in a luxury hotel room.
Renting Camping Pods
Camping is a great way to get away from the stresses of everyday life. Many people like to rent a pod to enjoy their time off in the great outdoors and break their regular daily routine.
Renting camping pods offers several advantages for both campers and campsite owners. For campers, the benefits of renting camping pods include increased comfort, convenience, and protection from the elements. Unlike traditional tents, camping pods often come equipped with amenities such as electricity, heating, and even beds, providing a more home-like experience.
This can make camping more appealing to those who might otherwise shy away from the rustic nature of traditional camping. For campsite owners, renting out camping pods can be a lucrative investment, attracting a broader range of clientele and providing a unique selling point that differentiates their site from others.
The solid construction of camping pods often means less maintenance and longer lifespan compared to tents, potentially reducing ongoing costs. Furthermore, camping pods can extend the camping season, as they offer more robust protection from adverse weather conditions, allowing for a more consistent income stream.
There are many ways to rent a pod for camping. If you know exactly what you want, like a specific location, and have the means, then you can look into booking on vacation rental sites like HipCamp, AirBnB, or VRBO.
You can also try to visit Glamping.com or Glampinghub.com to check the available Pods near you.
Can You Purchase Your Own Camping Pod?
If you're interested in owning a Camping pod, you definitely can! As long as you have an extra piece of land, you can definitely purchase one and have a family camping from time to time.
BZB Cabins and Outdoors offers a variety of Camping pods ranging from $6,000 to $9,000. You can take a look at their website and check their designs. Prices may vary depending on the pod's size.
If you're looking for glamping pods, Glamping Pods of America offers Glamping pods starting at $15,000. Their glamping models include Family pod and Mega pod. These pods are high-end and can cater to up to four adults, a kitchenette, and a bathroom. So, you don't have to sacrifice luxury.
Final Thoughts on Exploring Camping Pods
Most people believe that camping in a tent is the most authentic way to experience nature. Camping pods are becoming more popular with this idea. They offer a lot of amenities and are completely safe, providing a cozy, and secure way of sleeping. If you're planning to camp, hassle-free pods are a way to go. Thanks for reading!
Frequently Asked Questions
How long do camping pods last?
Camping pods typically last between 15 to 25 years depending on the quality of materials used and how well they are maintained. These structures are generally constructed with robust materials to withstand various weather conditions. Regular maintenance, such as treating the wood and checking for wear and tear, can extend the lifespan of a camping pod. Environmental factors and usage can also affect their durability, so it is essential to consider location and care when assessing the lifespan.
Are camping pods a good investment?
Camping pods can be a good investment for those looking to provide accommodation in outdoor settings, such as campsites or holiday parks. They offer a unique and comfortable alternative to traditional tents and may attract more guests. Additionally, their solid construction often requires less maintenance than regular camping facilities. However, the initial costs, local regulations, and the demand in your specific location should be thoroughly evaluated to determine if it's a financially sound decision for your particular situation.
Do you need planning permission for pods?
Yes, planning permission for camping pods is generally required in many jurisdictions. Local planning laws and regulations vary, so it is crucial to consult with local authorities or a planning professional before installing a camping pod. Specific factors like the size, location, intended use, and the local planning policies can all influence whether permission is needed. Failure to obtain proper permission can lead to legal issues and penalties, making it vital to research and comply with all relevant regulations.
Do camping pods have electricity?
Camping pods often come equipped with electricity, providing guests with conveniences like lighting, heating, and power outlets for charging devices. This feature helps make camping pods an attractive option for those who want a more comfortable outdoor experience without sacrificing modern amenities. However, the availability of electricity can vary based on the design of the pod and the location. It might require additional setup or infrastructure, particularly in remote areas, so it's wise to consider this factor when planning a camping pod installation.