In our modern, hyper-connected world, we've grown accustomed to having a wealth of information at our fingertips. The internet has become our go-to source for everything from news and entertainment to vital survival tips. However, what happens when the digital lifelines we depend on suddenly go dark? Whether due to civil unrest, war, an electromagnetic pulse (EMP), or other large-scale disasters, the possibility of the internet becoming inaccessible is a genuine concern. In such scenarios, physical books, especially those centered on survival and self-reliance, become invaluable assets.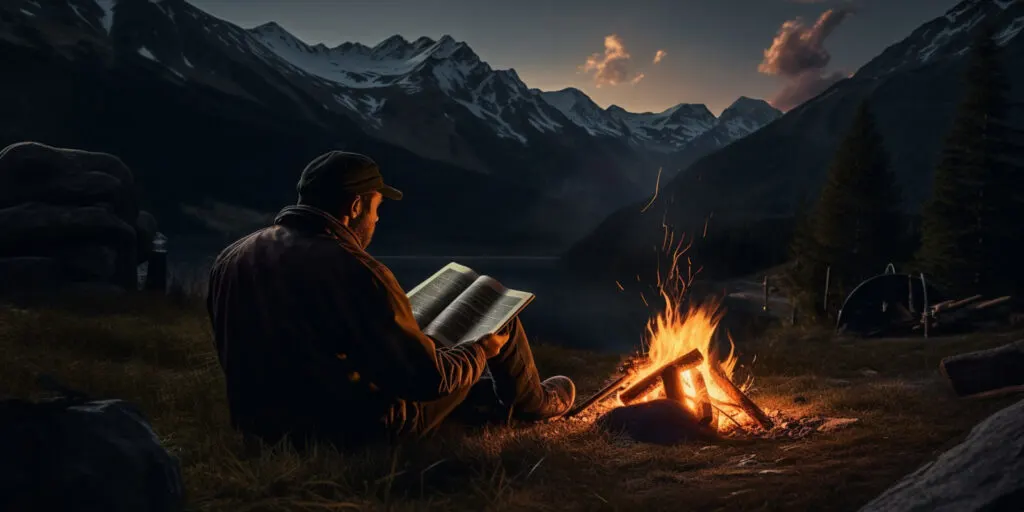 What Could Go Wrong? Why would I want these books?
Electromagnetic Pulse (EMP) Attack: A high-altitude EMP could fry electronic circuits, rendering most modern devices, including the internet infrastructure, inoperable.
Natural Disasters: Earthquakes, hurricanes, floods, and other natural disasters can disrupt power and communication lines, making electronic sources of information inaccessible.
Civil Unrest: Protests, riots, or other forms of civil disturbance can lead to the shutdown of local internet services or power outages.
War or Armed Conflict: In times of war, communication infrastructures are often targeted, leading to widespread outages.
Cyberattacks: Targeted attacks on power grids, communication networks, or internet servers can disrupt access to online resources.
Economic Collapse: Severe economic downturns or collapses can lead to disruptions in services, including internet access.
Infrastructure Failures: Aging infrastructure or lack of maintenance can lead to unexpected power or communication outages.
Governmental Shutdowns: In some scenarios, governments might shut down internet access to control the flow of information.
Solar Flares: Large solar storms can interfere with electronic devices and communication satellites.
Pandemics: In situations where there's a widespread health crisis, there might be disruptions in regular services, including internet access, due to workforce shortages or other logistical challenges.
Technological Failures: Sometimes, simple technological glitches or systemic failures can lead to temporary loss of internet services.
Rural or Remote Living: For those living in remote areas, internet access might be limited or non-existent.
Resource Depletion: Over-reliance on certain resources could lead to their depletion, affecting the infrastructure that supports the internet.
Terrorist Attacks: Targeted attacks on communication hubs or power centers can disrupt normal services.
Strict Censorship: In some regions, governments might impose strict censorship, limiting access to unbiased or critical information online.
Unlike digital platforms that require power and connectivity, a book is always "online." It doesn't need batteries, a signal, or any other external source to function. In situations where the power grid is compromised or communication networks are jammed, a well-stocked library can provide the knowledge needed to navigate challenging circumstances. From understanding basic first aid procedures to identifying edible plants in the wild, these books can be lifesavers in the most literal sense.
---
Traditional Skills & Homesteading
---
Navigation & Travel
In this category, the focus is on ensuring you can find your way in various terrains and conditions. The "National Geographic Road Atlas" is an essential resource for planning and navigating road trips across the United States, providing detailed maps and travel information.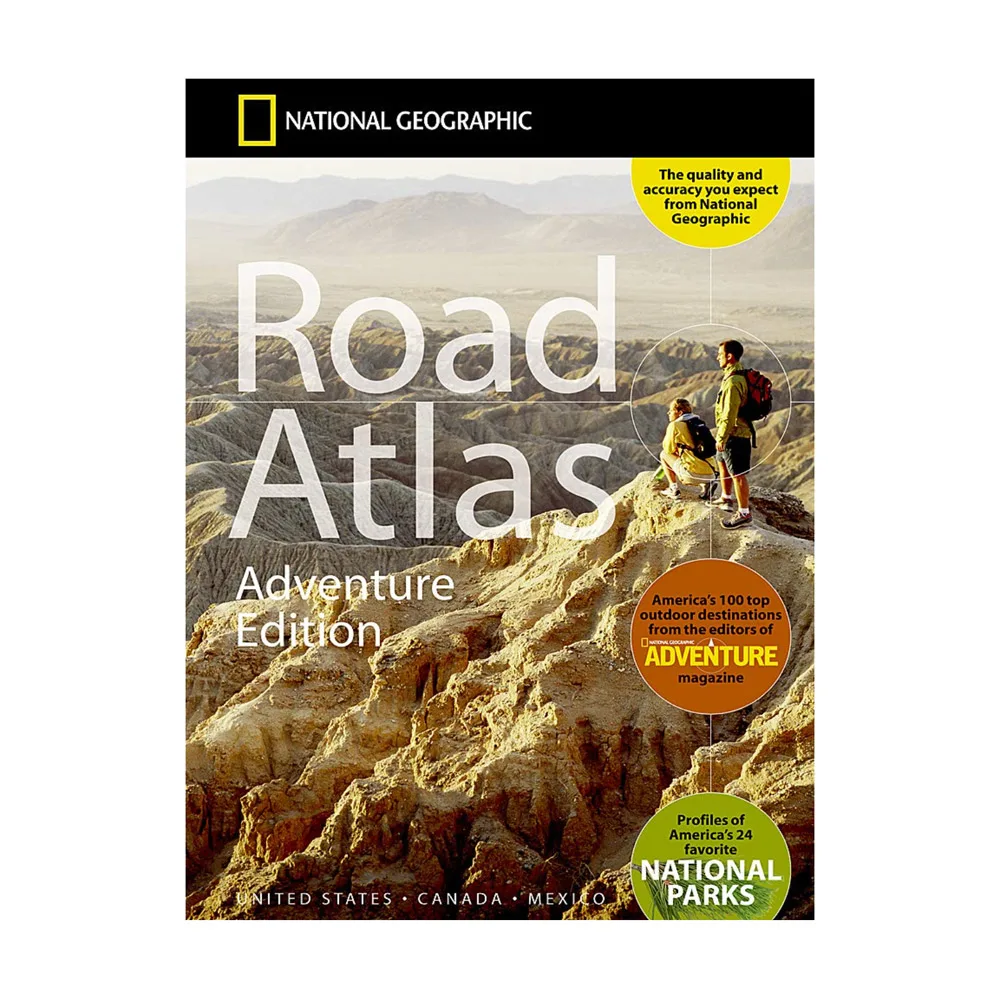 Detailed road maps for all 50 U.S. States, Canada, Mexico, and Puerto Rico.
Heavy-duty spiral binding.
Travel Tough plastic cover for durability.
Lay-flat design for easy reading.
Measures 11″ x 15″ for portability.
Doesn't rely on internet connectivity, ideal for remote areas. Great for planning and marking routes.
---
Military & Tactical Survival
When it comes to survival in extreme situations, the military has a wealth of knowledge to offer. The "U.S. Army Survival Manual: FM 21-76" is a trusted guide with field-tested techniques for staying alive in the wilderness. The "SAS Survival Handbook" provides expert advice from elite special forces, while "The Anarchist Cookbook" delves into unconventional survival tactics. "When All Hell Breaks Loose" offers a broader perspective on survival during disasters.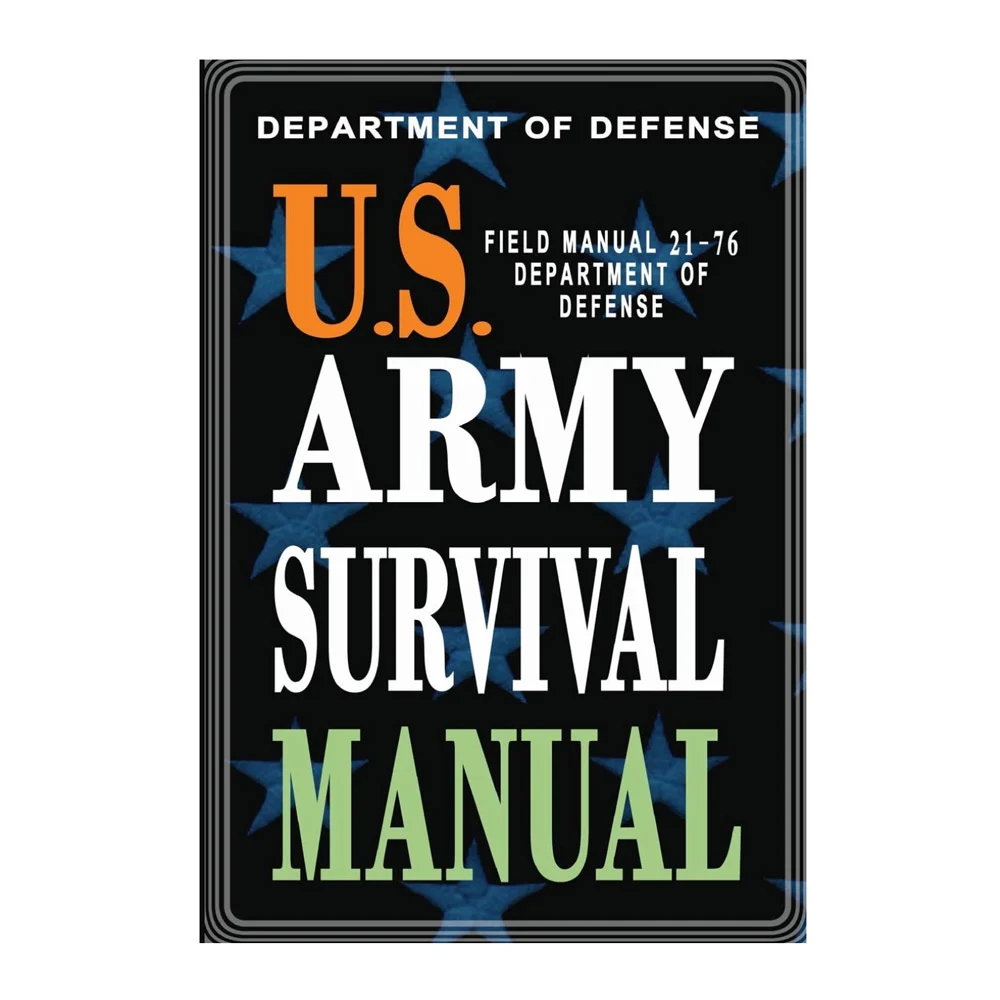 The U.S. Army Survival Manual is a comprehensive guide to survival techniques.
Field-tested and documented by the U.S. military, making it a reliable source for survival training.
Provides step-by-step instructions and illustrations for outdoor survival.
Essential for soldiers, climbers, hikers, hunters, and outdoor enthusiasts.
Topics covered include orientation without a compass, finding water and food, making fire, and survival in various terrains.
Also includes guidance on survival in areas exposed to nuclear or chemical weapons.
Notably, this manual has been in circulation since 1957 and is regularly updated to incorporate new technologies and techniques.
Offers a unique perspective on survival, addressing scenarios where being found and remaining undetected are both crucial considerations.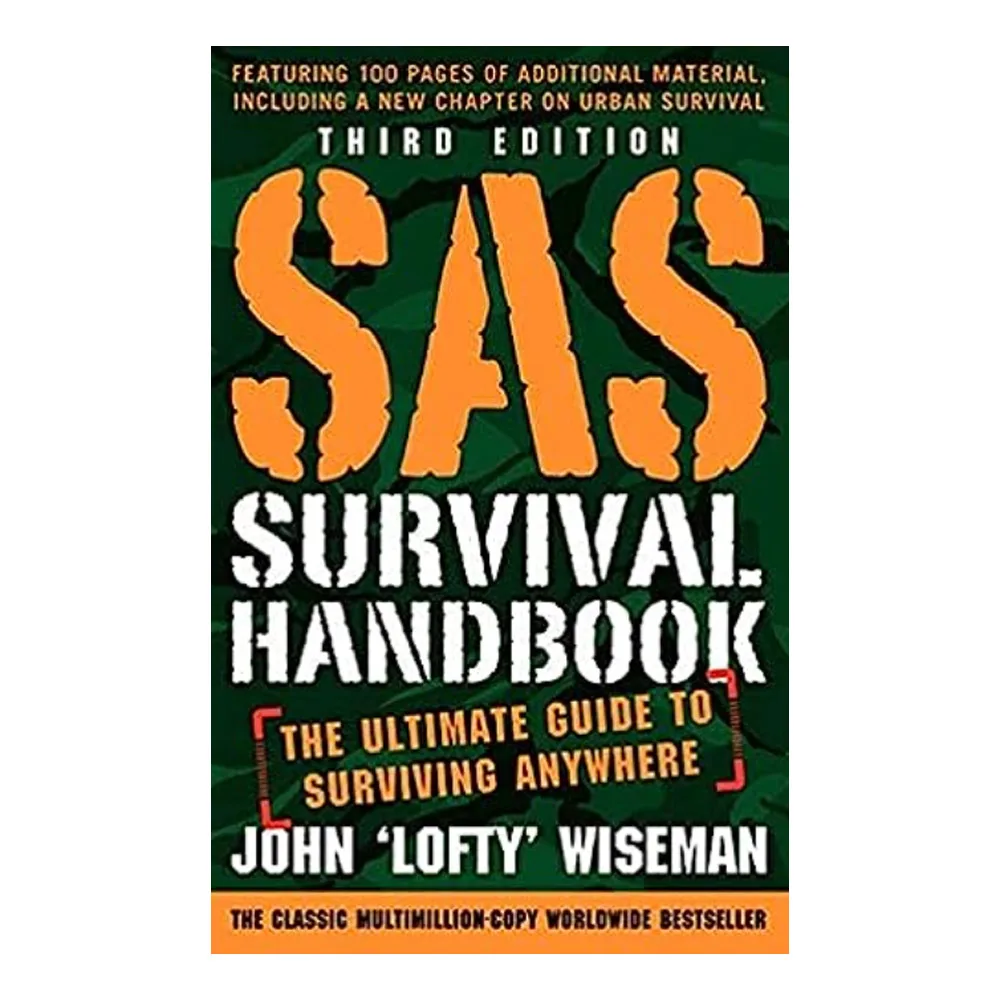 Comprehensive guide to survival in challenging situations.
Updated edition with additional material, including a chapter on urban survival.
Topics covered: Basic campcraft, navigation, disaster coping strategies, preparedness, making camp, sourcing food, first aid, natural disaster survival, self-defense techniques, and understanding different climates and terrains.
Explores the world of anarchism and provides explicit information on various topics.
Covers subjects like drugs, weapons, and explosives.
Offers detailed advice on electronics, sabotage, surveillance, and weapons.
Also covers the effects and uses of different drugs.
Intended as a survival guide during a tumultuous time in history.
Contains illustrations and diagrams to supplement the information provided.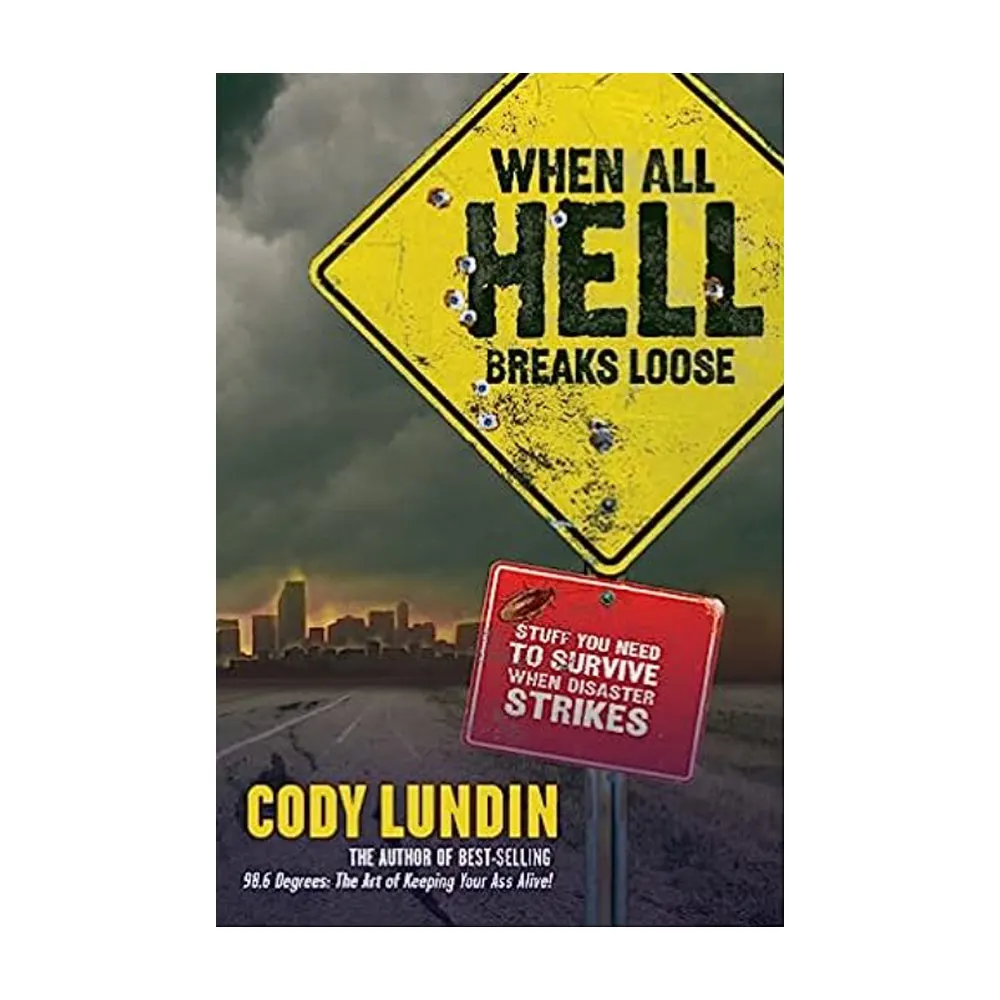 A comprehensive guide to surviving unexpected disasters.
Provides practical advice on staying safe, warm, fed, and hydrated during crises.
Covers essential topics including water purification, shelter-building, survival kits, and sanitation.
Emphasizes self-reliance and a positive mental attitude.
Written in a humorous and engaging style.
Illustrated with diagrams to enhance understanding.
A valuable resource for preparing for and navigating challenging situations.
---
Traditional Skills & Homesteading
These books harken back to the days of self-sufficiency and homesteading. "Back to Basics" and "The Encyclopedia of Country Living" are comprehensive guides that cover everything from gardening to beekeeping. "Ball Complete Book of Home Preserving" and "The Vegetable Gardner's Guide" teach you how to preserve your harvest and grow your own food.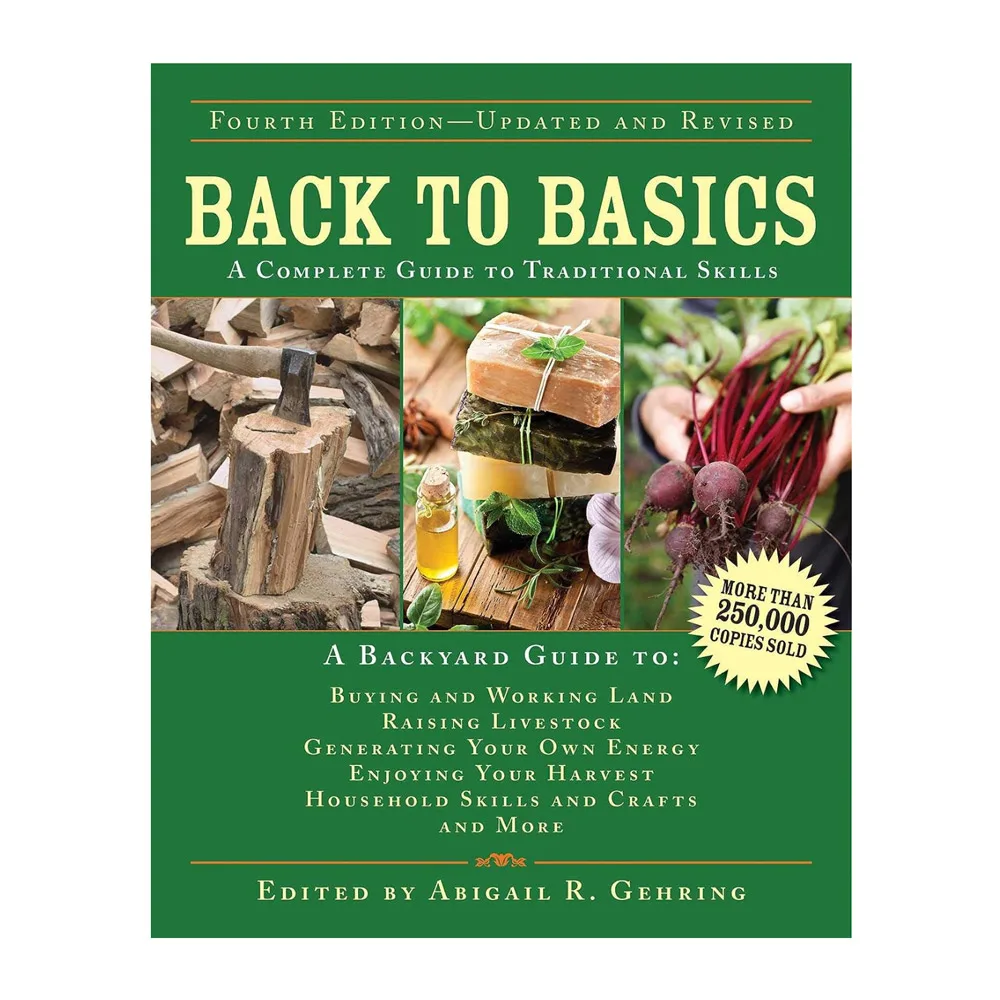 Teaches readers how to apply these skills in the modern world.
Covers diverse topics such as dyeing wool with plant pigments, raising chickens, making cheddar cheese, and building a log cabin.
Aims to inspire a simpler, greener, and more self-sufficient lifestyle.
Updated edition includes hundreds of projects, step-by-step sequences, photographs, charts, and illustrations.
Offers practical advice and inspiration for various DIY projects, from building a cabin to making homemade jam and weaving rag rugs.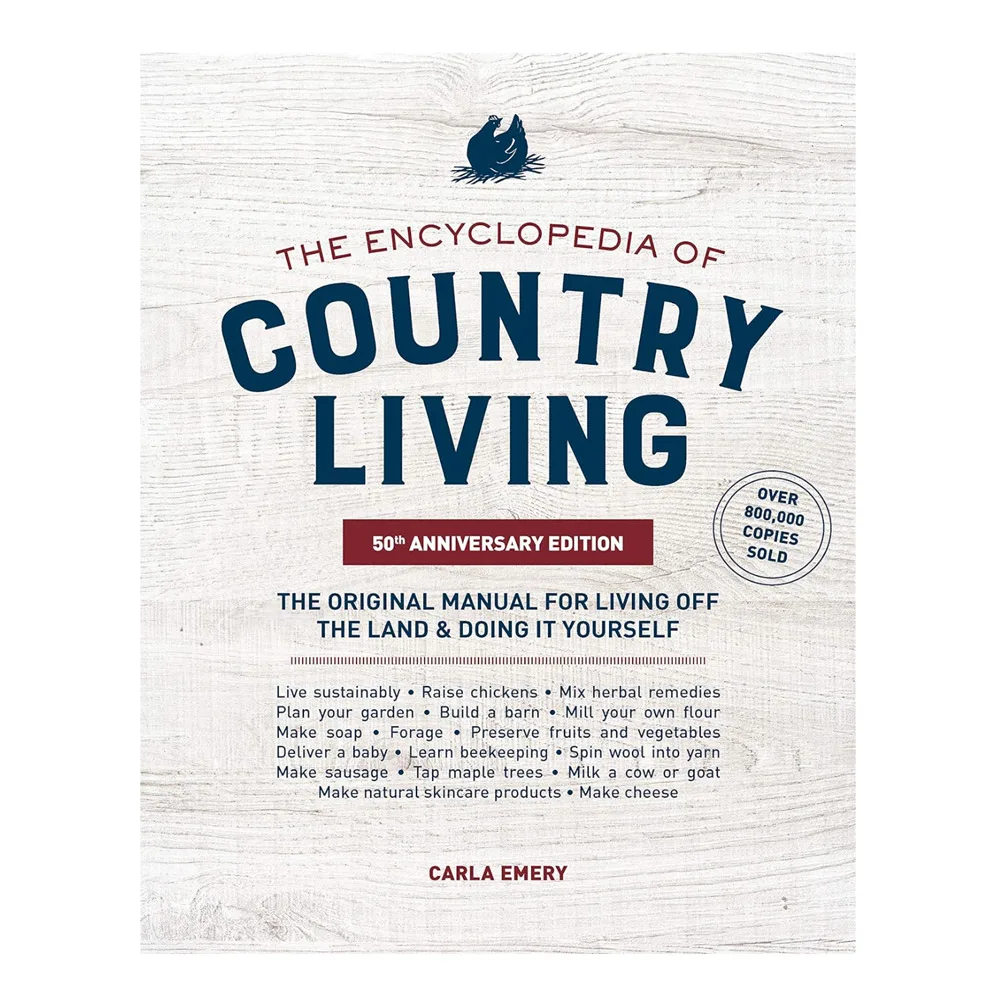 A comprehensive guide to self-sustaining living.
Covers a wide range of topics, including gardening, food preservation, beekeeping, and skincare product making.
Aims to equip readers with knowledge and skills for independent living, especially in uncertain times.
Provides practical advice on canning, drying, gardening, quick cheese-making, wood stove cooking, and more.
Includes updated resources to support self-sufficient living.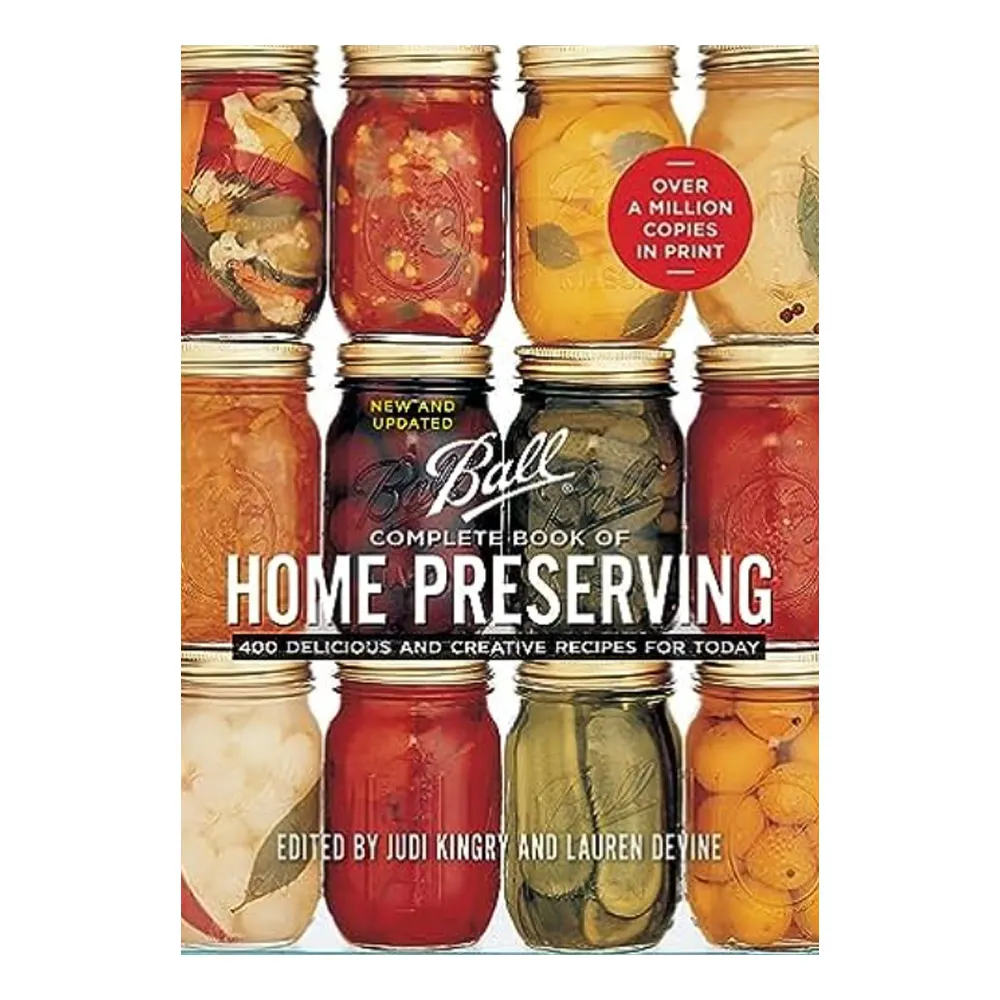 A comprehensive guide for home preserving.
Expands sections on low sugar and fermentation methods.
Includes 400 innovative recipes for salsas, sauces, pickles, chutneys, jams, jellies, and fruit spreads.
Provides detailed instructions on safe canning and preserving techniques.
Lists required equipment and utensils.
Offers specific guidance for beginners.
Provides valuable tips for experienced preservers.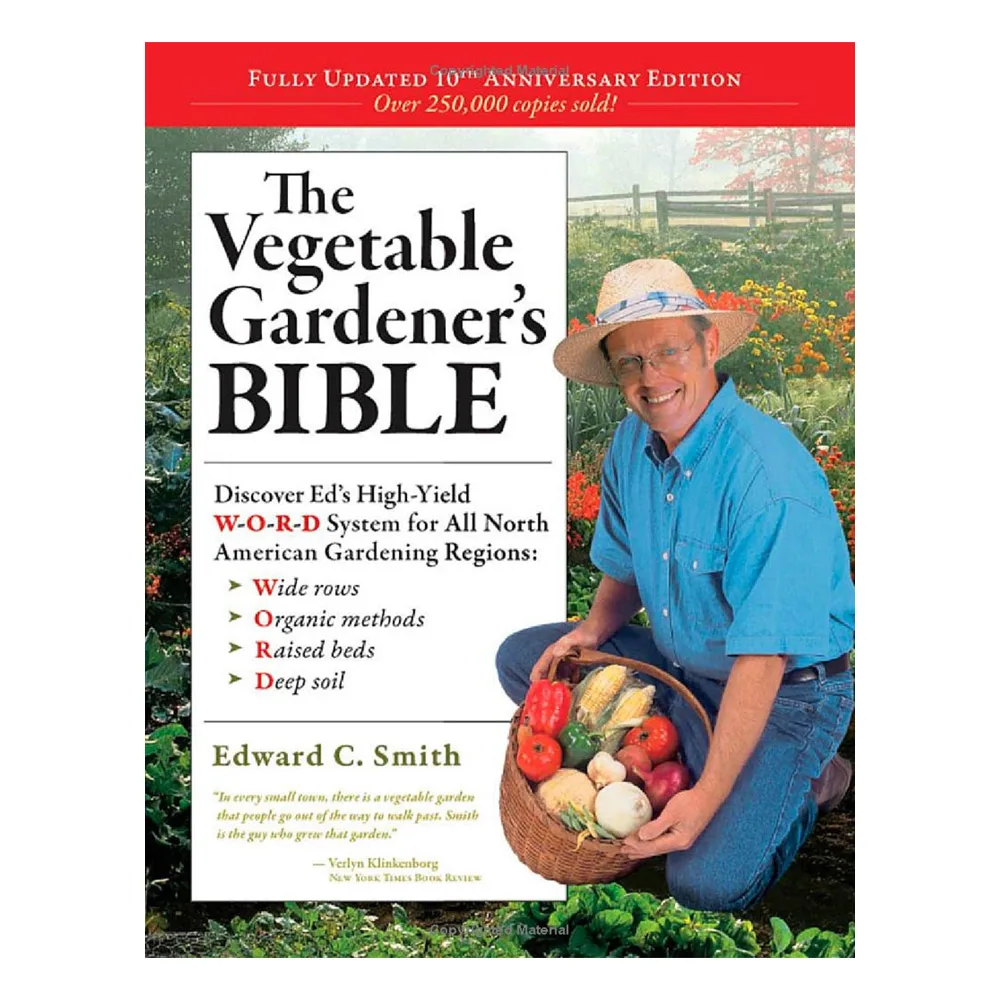 Emphasizes wide rows, organic methods, raised beds, and deep soil.
Aims to help gardeners succeed with challenging plants and extend the growing season.
Provides detailed profiles of hundreds of popular vegetable varieties.
Offers expert information and serves as a roadmap for gardeners of all skill levels.
Inspires gardeners to enjoy abundant homegrown vegetables.
---
DIY & Home Improvement
This category focuses on making improvements to your home and tackling projects yourself. "Handyman In-Your-Pocket" condenses a wealth of information into a compact guide. "The Complete Do-it-Yourself Manual" covers a wide range of home improvement projects. "Ultimate Guide: Wiring" is an essential resource for electrical work.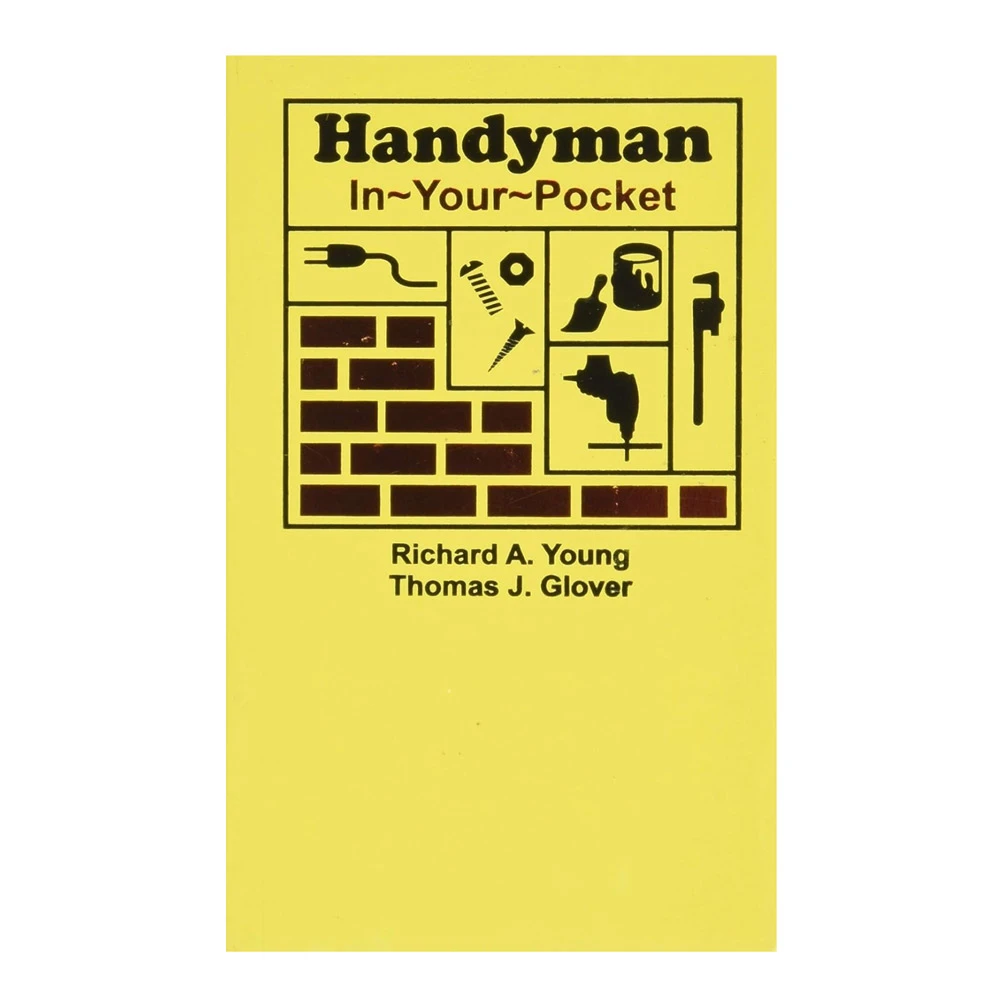 "Handyman In-Your-Pocket" is a tangible reminder of the importance of physical references in a digital age.
Designed for handymen, maintenance personnel, engineers, and professionals.
Spans 768 pages and offers a wealth of knowledge.
Covers topics from wall anchors, bolts, and screws to electrical systems and concrete work.
A comprehensive resource for the building and maintenance industry.
Condenses vast amounts of information into a pocket-sized reference.
Provides reliability without the need for an internet connection or battery life.
Ensures vital information is accessible in scenarios where digital devices may fail or be unavailable.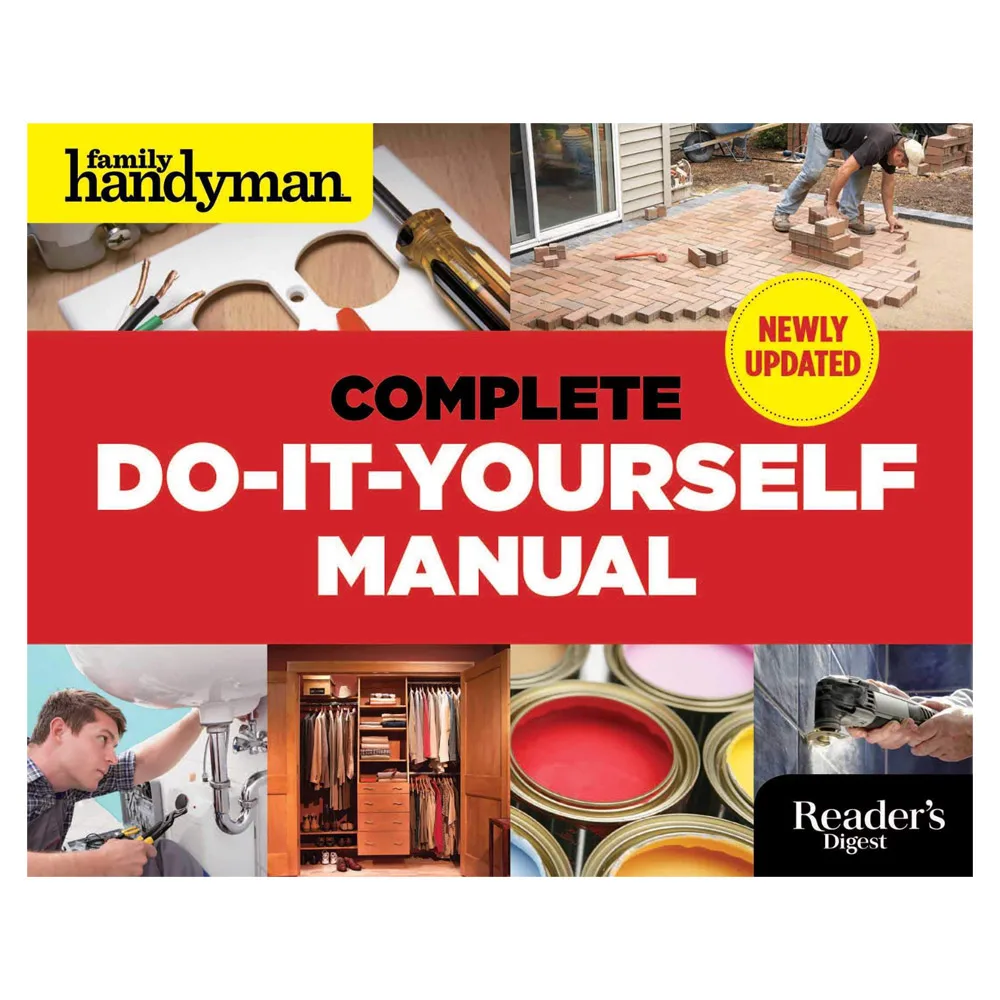 Written in an accessible, conversational tone for user-friendliness.
Covers a wide range of topics, from basic repairs to complex projects.
Over 3,000 photos and illustrations to simplify complex projects.
Includes storage projects to reduce clutter.
Information on aesthetically pleasing and low-maintenance building materials.
A go-to reference for homeowners to solve problems without professional intervention.
Valuable resource for both beginners and experts.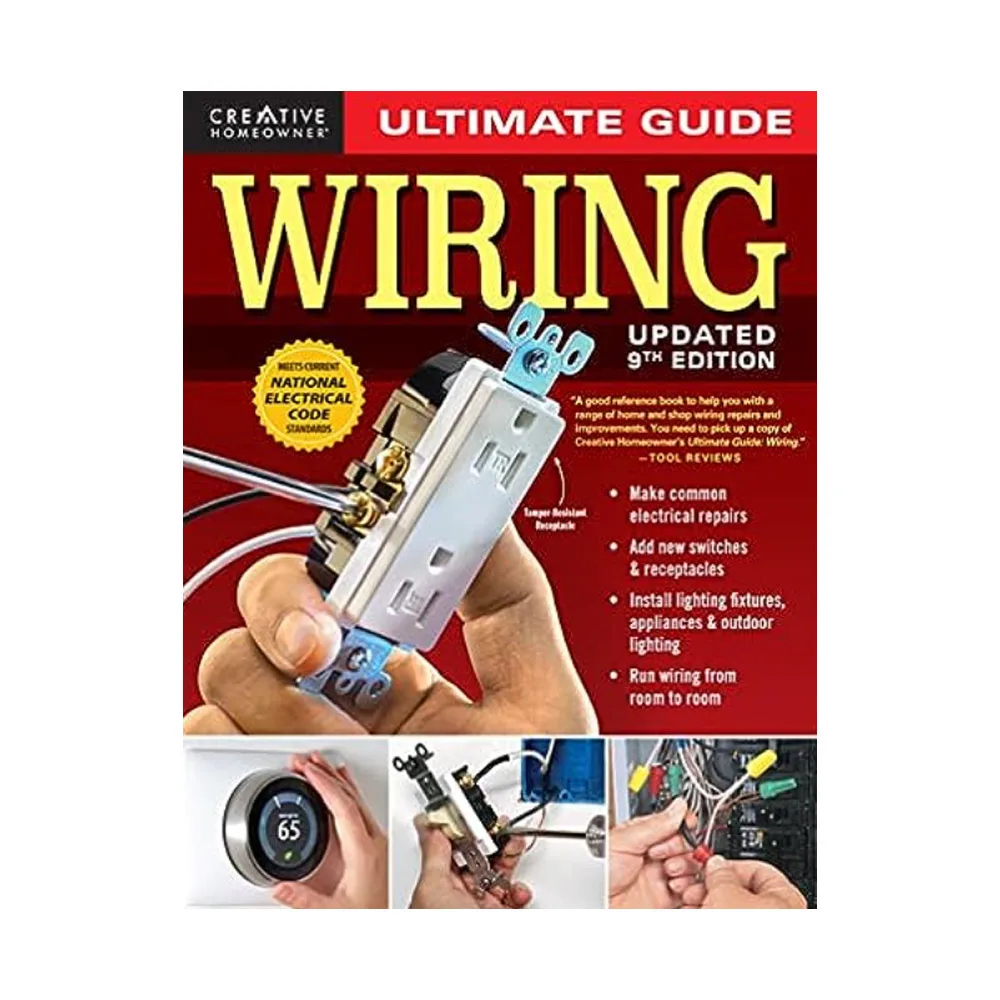 Comprehensive overview of electrical basics for beginners and those with some experience.
Step-by-step instructions for various projects, from simple tasks to complex undertakings.
Over 800 photos and illustrations for visual guidance.
Information on the latest tools, materials, and technologies.
Safety precautions and best practices for incident-free projects.
Focus on understanding the foundational principles of electrical work.
Enables homeowners to approach any electrical task with confidence.
---
Wilderness & Outdoor Survival
When venturing into the great outdoors, it's crucial to have survival skills. "Pocket Guide to Field Dressing Game" is essential for hunters, while "Mountain States Medicinal Plants" and "Field Guide to Edible Wild Plants" help you identify plants in the wild. "Bushcraft 101" is your go-to guide for wilderness survival, and "Field Guide to Wilderness Medicine" covers medical emergencies in remote areas.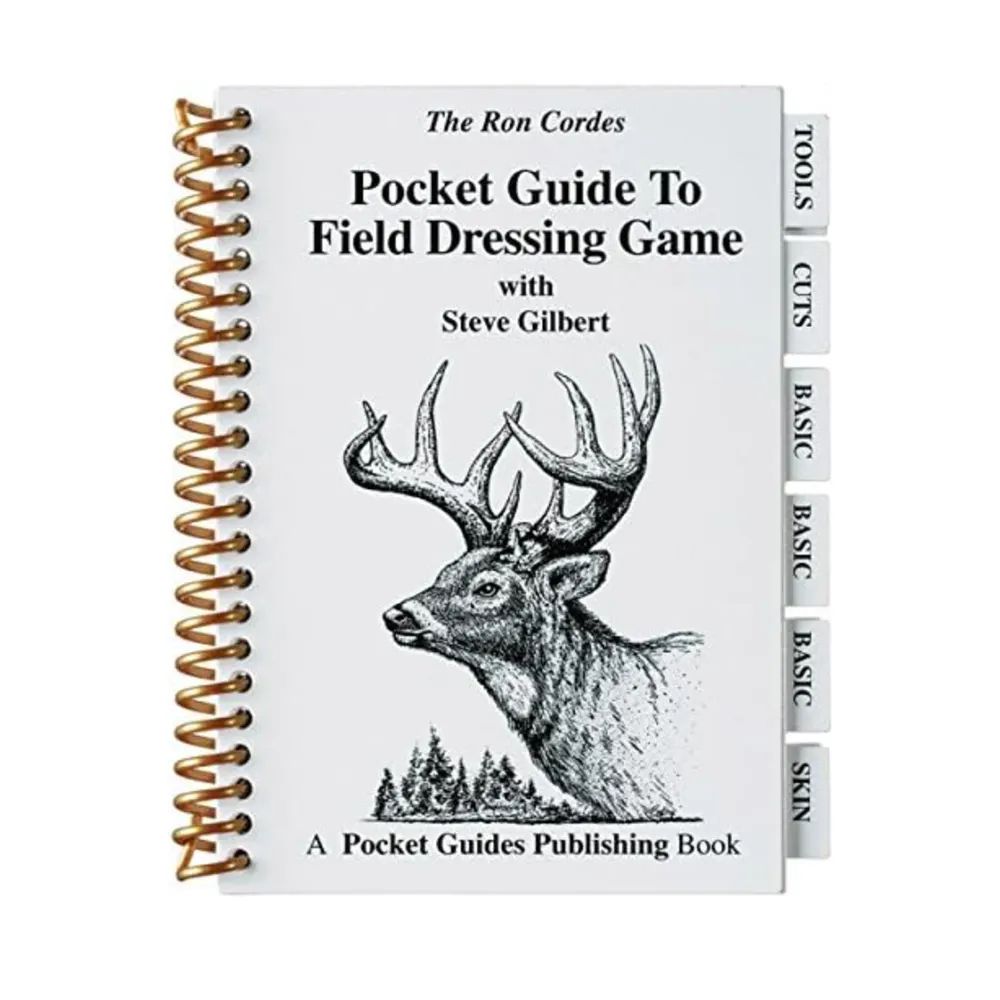 Includes information about basic cuts, skinning, boning, packing, and more.
Serves as a great tool for hunters on how to properly field dress game and avoid contamination.
Designed with plastic waterproof pages, ensuring it remains intact even when exposed to moisture.
Detailed and well illustrated. It is divided into two sections: big game and game birds.
Easy to use and understand, making it perfect for both new and experienced hunters.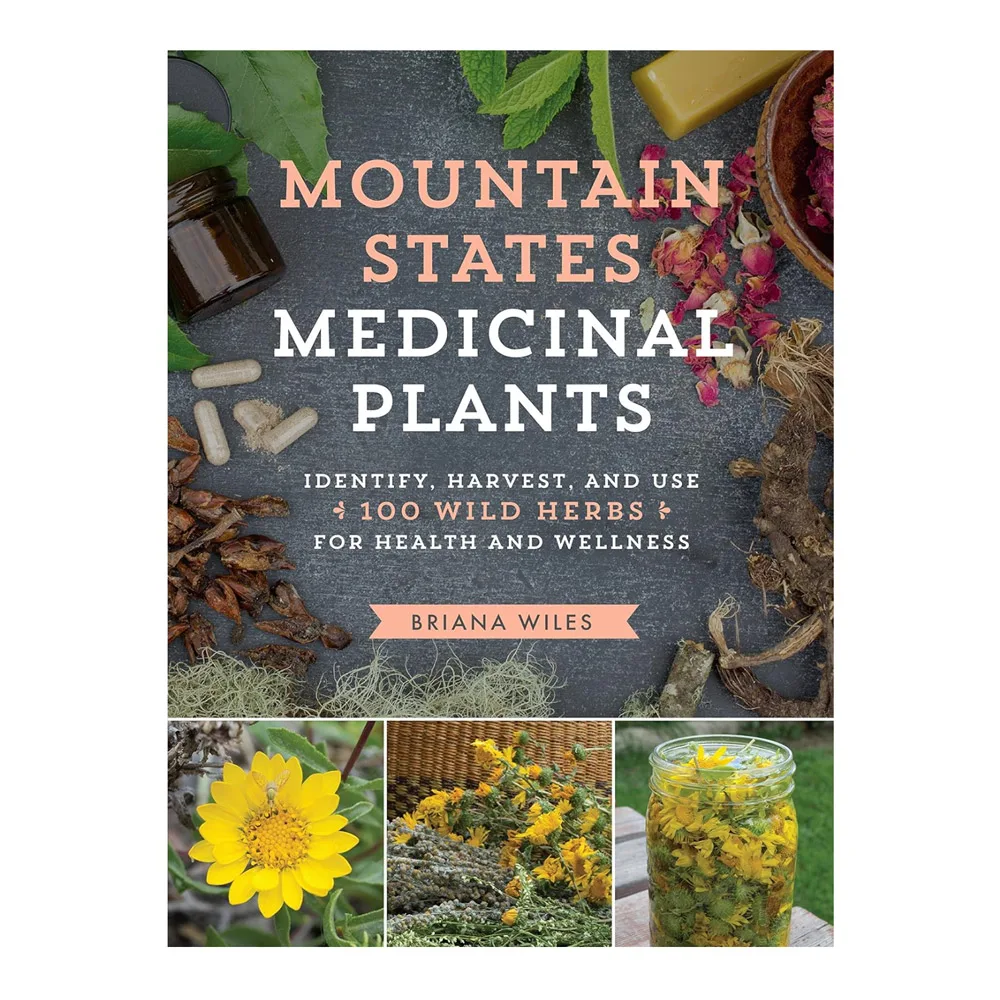 Comprehensive resource for identifying, harvesting, and utilizing medicinal herbs in the mountain states region.
Covers 120 of the region's most potent wild plants.
Teaches ethical foraging practices and how to use plants in herbal preparations (teas, tinctures, salves).
Provides clear photographs for plant identification.
Details medicinal uses of the herbs.
Offers guidance on herbal preparations.
Provides suggestions for harvesting.
Valuable for plant-based medicine enthusiasts in Colorado, Idaho, Montana, Nevada, Utah, Wyoming, Oregon, Washington, Alberta, and Saskatchewan.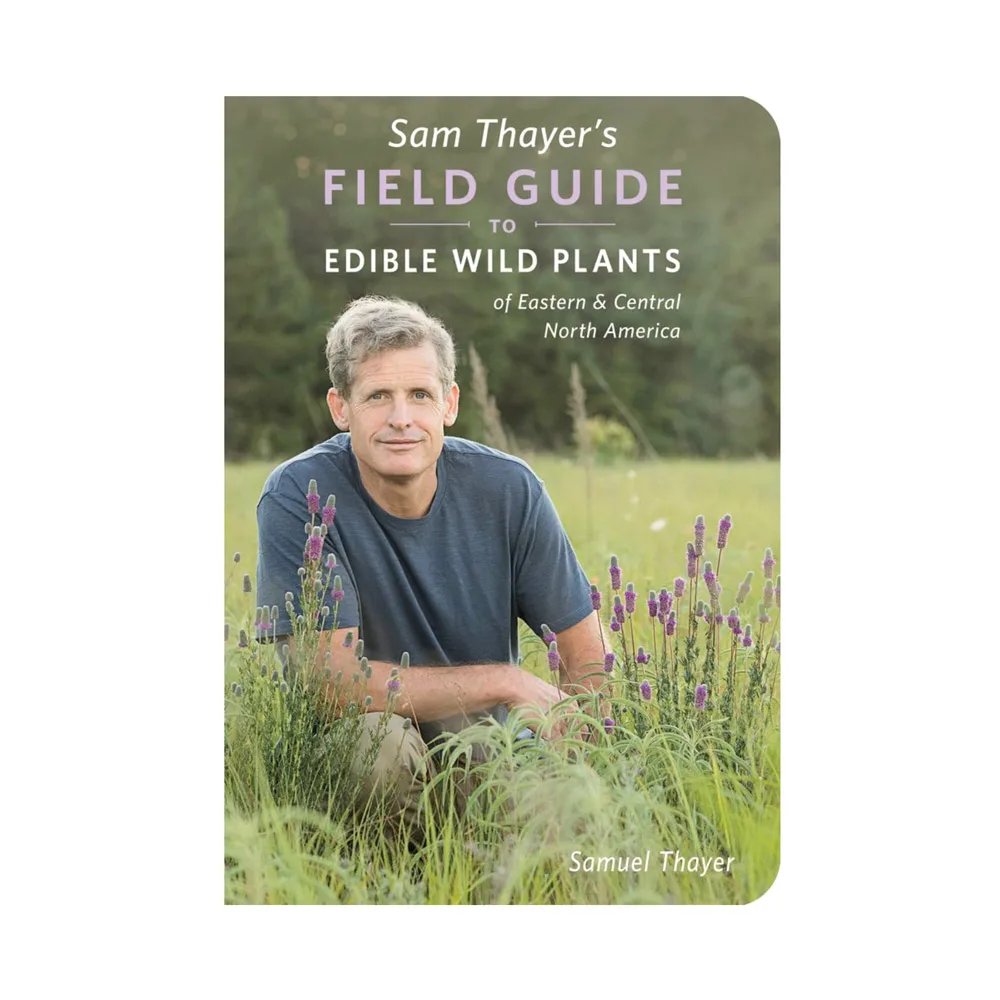 Comprehensive guide to foraging in Eastern North America.
Covers 700 edible species with in-depth descriptions.
Includes vivid color photos for each species.
Features range maps for easy location of plants.
Introduces a unique identification system using everyday language.
Can be used in conjunction with phone-based identification apps.
Details habitat, conservation, edible parts, and harvest seasons.
Provides preparation methods for each plant.
Addresses problematic toxic plants for safety.
Designed for both novice and seasoned foragers.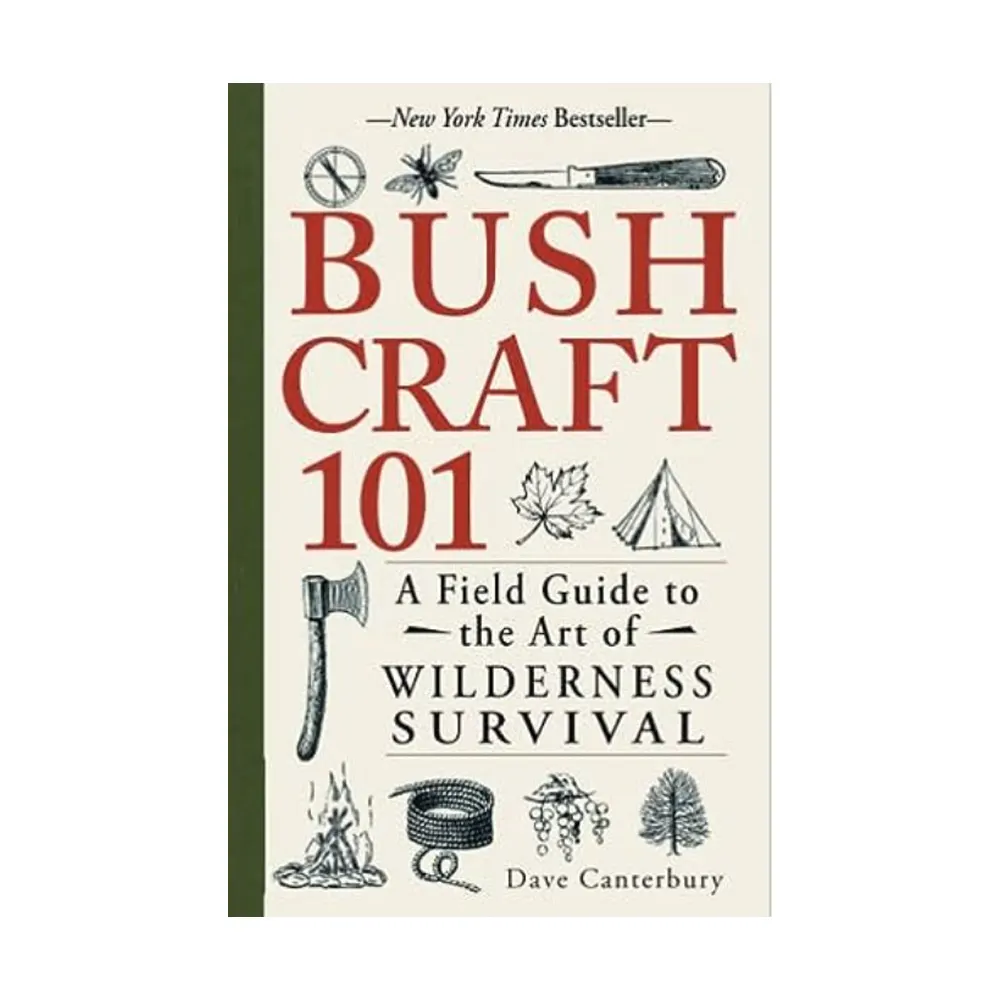 Guide to experiencing the backcountry.
Offers advice on maximizing time outdoors.
Based on the 5Cs of Survivability:

Cutting tools
Covering
Combustion devices
Containers
Cordages

Provides survival skills to craft resources from surroundings.
Information on:

Choosing the right items for your kit.
Manufacturing needed tools and supplies.
Collecting and cooking food.
Protecting oneself from the elements.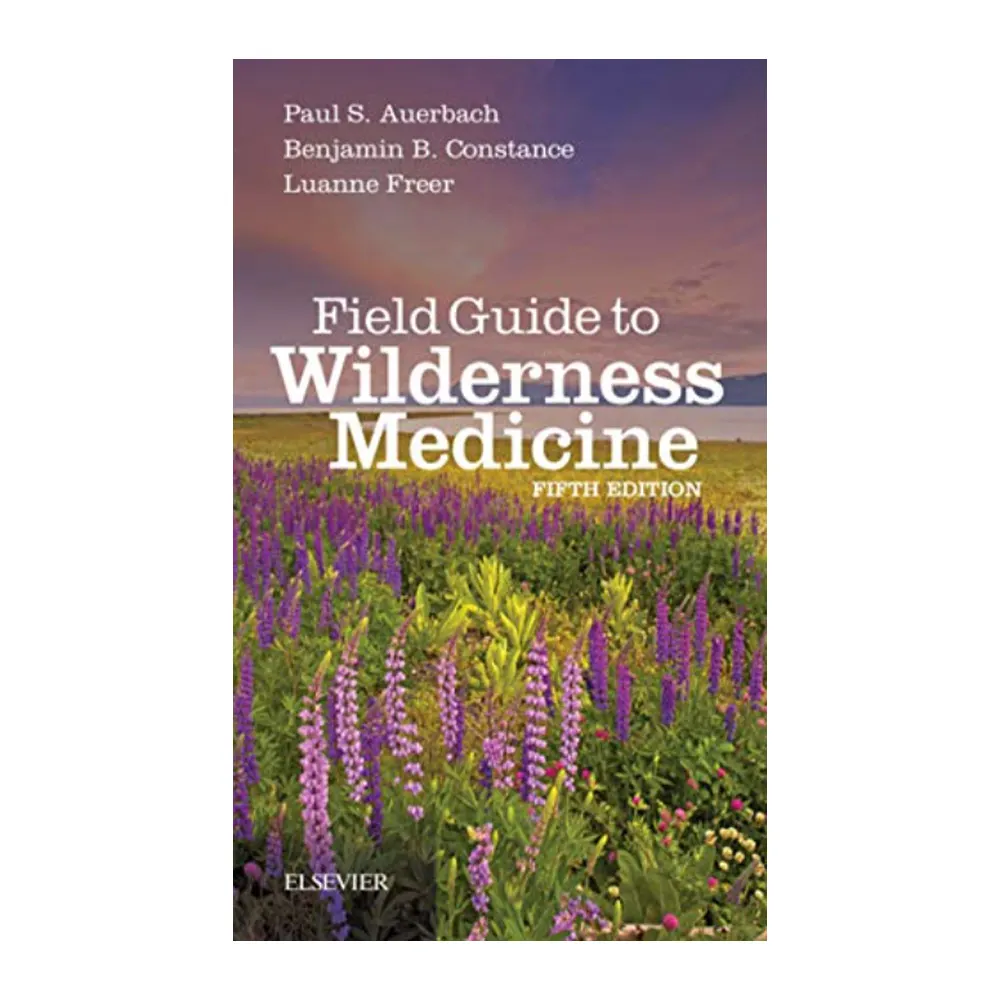 Portable, authoritative guide to medical and emergency situations in non-traditional settings.
Useful for experienced physicians and advanced practice providers.
Easy-access presentation for rapid retrieval of wilderness medical information.
Updated chapters with new information on travel medicine, medications, immunizations, and field treatment of common conditions.
Step-by-step explanations from wilderness medicine experts.
Covers a range of topics including dive medicine, mountain medicine, wilderness survival, global humanitarian relief, high-altitude medicine, pain management, and more.
Line drawings and color plates for identification of skin manifestations, plants, poisonous mushrooms, snakes, insects, etc.
Appendices address environment-specific situations, essential supplies, medicines, and other topics of care.
---
Medical Care
When medical help is not readily available, you need to be prepared. "Where There Is No Doctor" is a village health care handbook that empowers you to handle basic medical needs. "The Survival Medicine Handbook" provides essential medical guidance for when professional help is out of reach.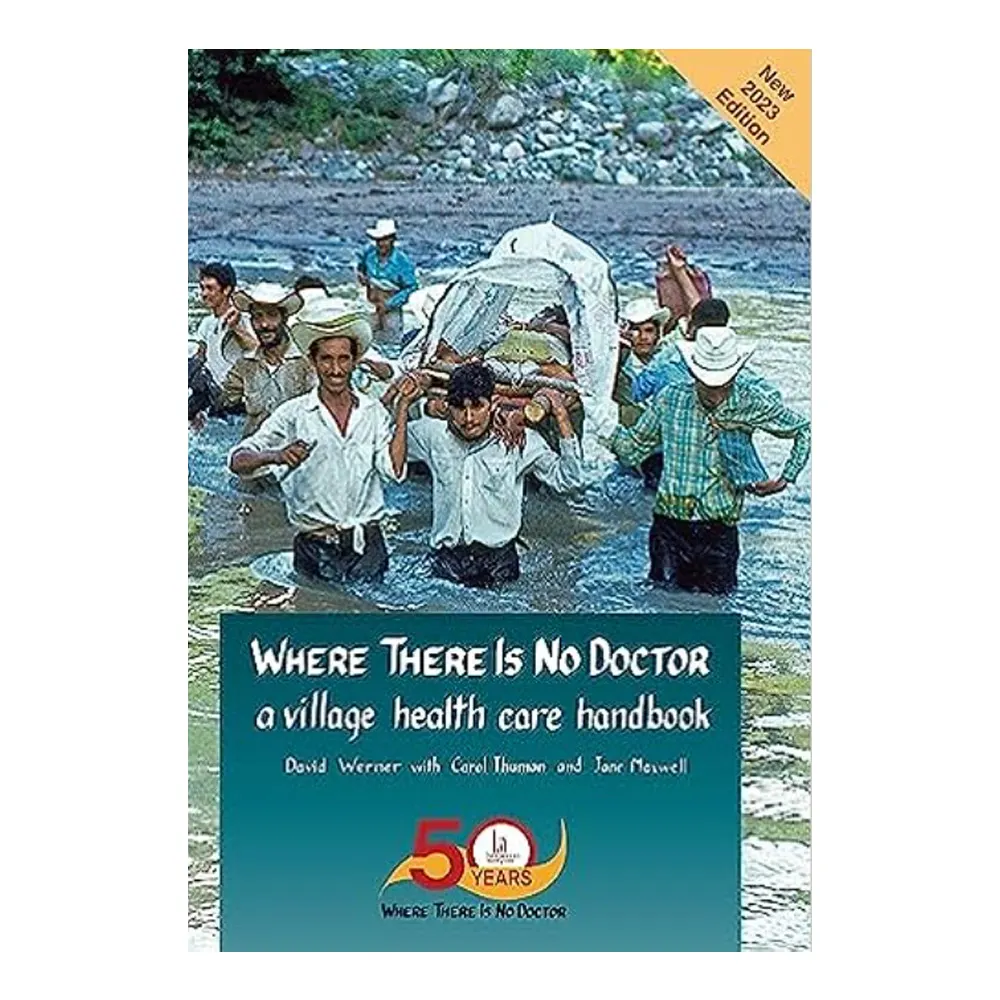 Considered the most widely-used health care manual in the world.
Provides practical, easily understood information on how to diagnose, treat, and prevent common injuries and illnesses.
Special attention to nutrition, infection and disease prevention, and diagnostic techniques.
Emphasis on low-cost treatments that the average person can obtain or make.
Useful for health workers, clinicians, and others involved in primary health care delivery and health promotion programs.
Contains a wealth of information from drug dosage to child nutrition, in a simple and straightforward style.
Features drawings and diagrams to help readers understand the text and make diagnosis and treatment easier.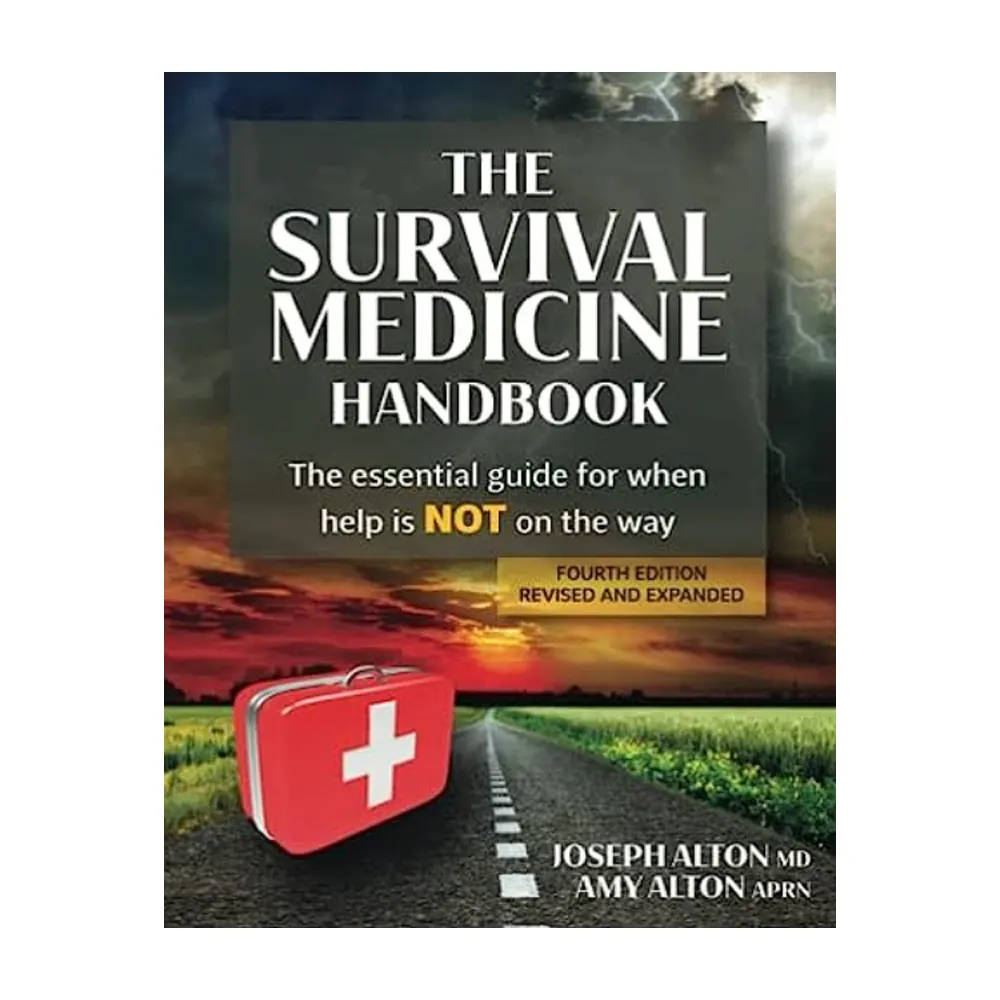 Comprehensive guide for situations without professional medical help.
Covers a wide range of medical topics.
Includes trauma care, first aid, chronic care, and medical procedures.
Assumes the average person might be the highest medical resource in certain disaster scenarios.
Contains over 300 topics and 300 illustrations.
Written in plain English for accessibility.
Essential for emergencies where professional medical assistance is unavailable.
---
General Reference
"Pocket Ref 4th Edition" is a versatile reference book that covers a wide range of topics, from engineering to mathematics. It's a handy resource for everyday problem-solving and quick access to information.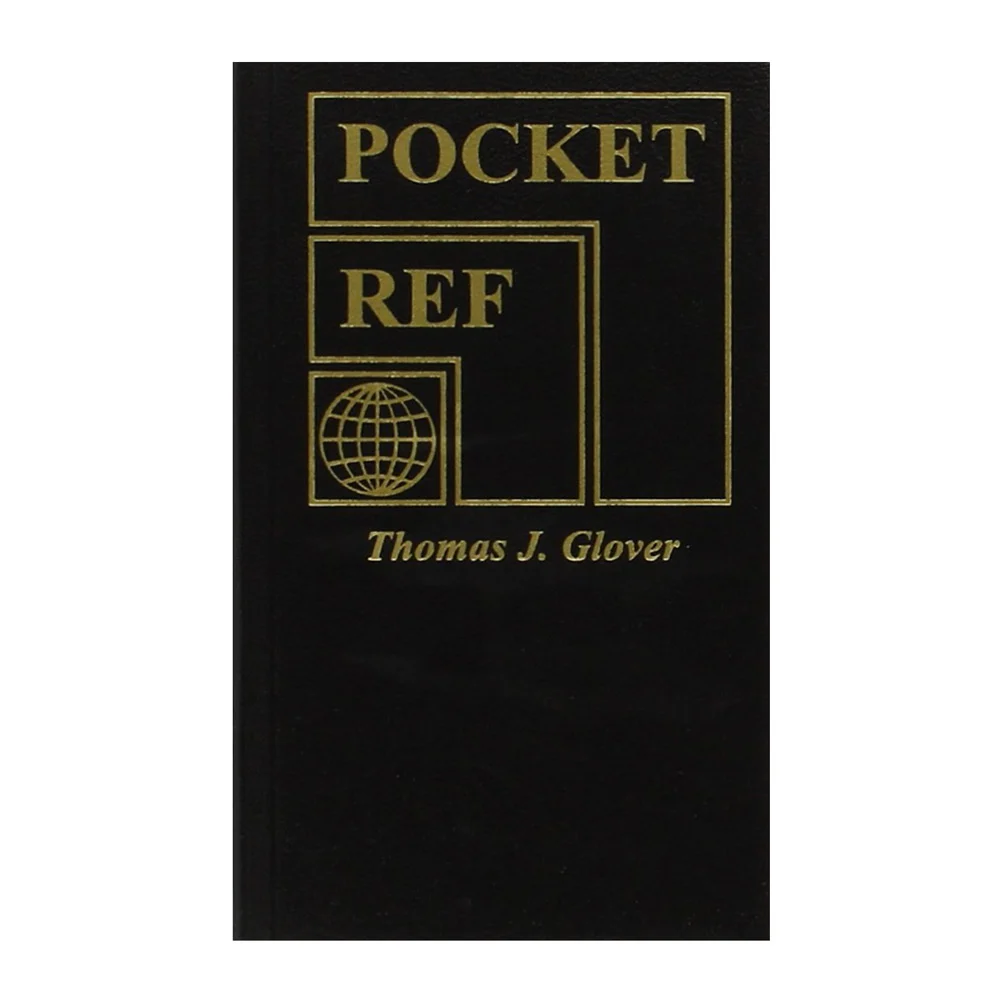 Air and Gases: Composition of air, physical properties, densities, general gas laws, and more.
Automotive: Antifreeze tables, spark plugs, battery specifics, tire information, etc.
Carpentry and Construction: Lumber sizes and grading, wood characteristics, insulation values, etc.
Chemistry and Physics: Element tables, pH values, elementary particles, radioisotope half-lives, etc.
Computers: ASCII codes, memory maps, hardware interrupts, etc.
Electrical: Wire specifications, motor specs, electronics, resistor and capacitor codes, etc.
General Information: Holidays, zodiac signs, paper sizes, Morse code, military rank, etc.
Geology: Mineral tables, rock classifications, geologic time scale, etc.
Hardware: Bolt torque specs, screw specifications, nail types, etc.
Math: Numeric prefixes, Roman numerals, trig functions, geometry formulas, etc.
Plumbing and Pipe: Pipe types and specifications, friction loss tables, etc.
Rope, Cable, and Chain: Rope types, wire rope, chain specifications, etc.
Steel and Metals: Steel wire gauges, steel plate sizes, aluminum types, etc.
Surveying and Mapping: Grade to degrees, mapping scales, magnetic declination, etc.
Tools: Tap and die specifications, thread types, etc.
Water: Weights, properties, pollution levels, hardness, etc.
Welding: Electrode types and specs, welding gases, solder alloys, etc.
Conversion Tables: Various conversion tables for different units.